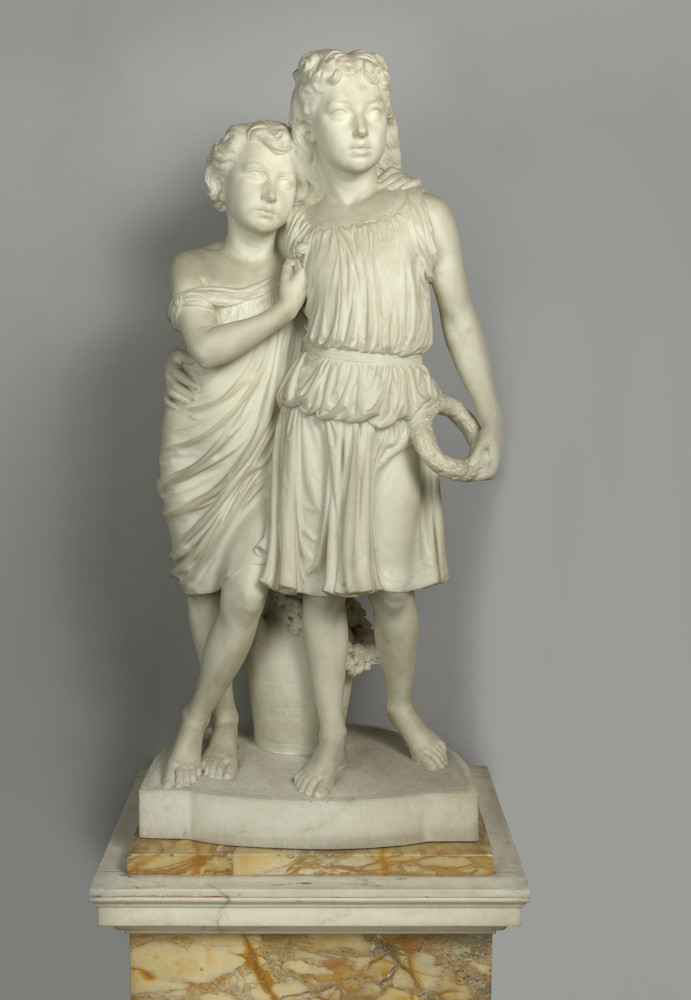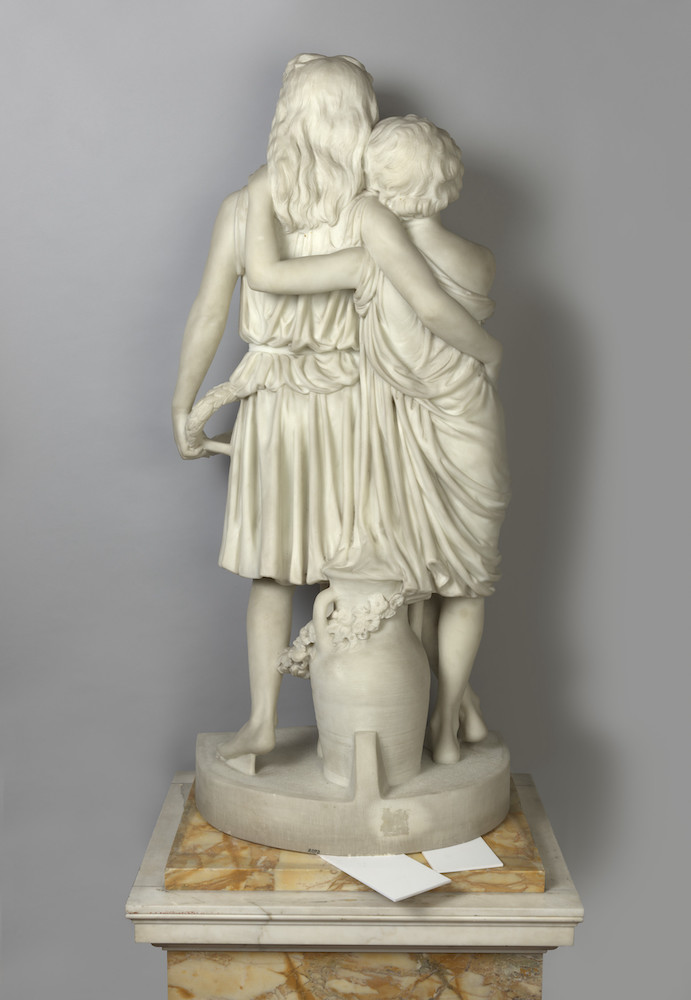 Princesses Victoria and Maud of Wales, by Mary Thornycroft (1809-1895). 1877. Marble. Height: 137.2 cm Courtest of the @ Royal Collection Trust (RCIN 2073). Currently on display in the Guard Chamber of Buckingham Palace. Click on the images to enlarge them.
The two princesses, Princess Victoria (1868-1935) and Princess Maud of Wales (1869-1938), were the daughters of Prince Edward (the future Edward VII) and Princess Alexandra of Denmark, his future consort. As the text on the Royal Collection Trust explains, "Sculpture was a fashionable way to record the appearance of children. Queen Victoria was very keen to commission portraits of her children and grandchildren, both painted and sculpted." Timeless classical dress was a popular choice too, and here Princess Victoria is shown holding a wreath of laurel leaves, while the younger princess, Maud, holds a flower. — added by Jacqueline Banerjee.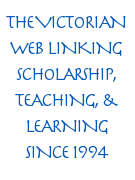 Bibliogrpahy
"Victoria (1868-1935) and Maud (1869-1938) of Wales." Royal Collection Trust. Web. 8 May 2023.
---
Created 8 May 2023