Left: Bust of Sir Titus Salt, by Thomas Milnes (c. 1810-1888). Right: Close-up of alpaca on base. 1856. Bust: Carrara marble; pedestal: Sicilian marble. Height: 6' 6"; weight: nearly 2 tons (Balgarnie 163-64). In the vestibule of the United Reformed Church (formerly Congregational Church), Saltaire, West Yorkshire.
This marble bust in the church's vestibule shows Sir Titus when he was plain Titus Salt, a younger, slimmer version of the industrialist and philanthropist who would later become an MP for Bradford (from 1859-61) and a Baronet (in 1869). On the pedestal, in relief, is the Salt coat of arms surmounted by an alpaca, and on the base are sculptures of an attractively curly-coated angora goat and alpaca, with a cornucopia of harvest riches. These pour out over a representation of the town in relief, lower down on the base — note the factory chimney on the far right. Salt's early biographer points out that the sculptor has made one of the alpaca's hooves rest on "a wreath of olives, — thus indicating Peace," and one of the angora goat's on the cornucopia, "from which is springing out abundance for employer and employed — thus indicating Plenty." The notice next to the bust explains that it was presented to Salt by "the workpeople in his employment as a token of their respect and esteem" on 20 September 1856. This was three years after the grand opening of the mill, and again on a gala celebrating Salt's birthday.
The main speech made on this occasion paid tribute not only to the mill-owner's "genius and enterprise," but also to his humanity, pointing out particularly that even in "seasons of commercial depression" he had retained the full workforce: "a diminution in the hours of work, and a consequent loss to the operatives in wages, have never yet taken place in your establishment," read the speaker (qtd. in Balgarnie 165). To this, Salt himself replied with an appeal to the men to be "co-workers" with him, while urging the better-heeled guests to continue in their efforts to promote the working classes. In contrast to the rather fulsome words addressed to him, Salt's own speech seems refreshing direct and natural: "Myself and family have been greatly delighted to see you," he assures his guests, adding, "I cannot but plead guilty to a little pride. I did feel proud of my workmen to-day, when assembled in the park. I am very glad the weather has been so favourable, and that everything has gone off so well... there are some among you, who have worked hard in making the arrangements for this day. To them I take the opportunity of offering my most heartfelt thanks" (Balgarnie 167).
However, even more impressive are some words added by a working man, in local dialect, in seconding the vote of thanks to their employer : "Ah've wrout for sixteen yeear for Mister Salt, an' ah can saya that ah ham weel pleeased and weel satisfied wi' him" (qtd. in Balgarnie 168).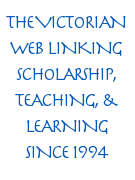 Related Material
Photographs by the author, 2011. [You may use these images without prior permission for any scholarly or educational purpose as long as you (1) credit the photographer and (2) link your document to this URL in a web document or cite the Victorian Web in a print one. Click on the thumbnails for larger images.]
Bibliography
Balgarnie, Rev. R. Sir Thomas Salt, Baronet: His Life and Its Lessons. London: Hodder & Stoughton, 1878. Internet Archive. Web. 23 September 2011.
Leach, Peter, and Nikolaus Pevsner. Yorkshire West Riding, Leeds, Bradford and the North. The Buildings of England series. New Haven & London: Yale University Press, 2009. (Note: Leach and Pevsner mistakenly say there are two alpacas at the base of the pedestal, p. 681).
---
Last modified 3 November 2015