The following information and photographs have been sent in by the four x greatnephew of the sculptor. We appreciate the amount of research that they represent, and are most grateful. — JB

homas Milnes' age is stated in no less than nine records, which, discounting the 1841 census with its rounded ages, leaves the sculptor's year of birth anywhere between 1809 and 1813. The latter date appears to have been deduced from the fact that his age was recorded as 28 when he entered the Royal Academy schools on 21 April 1841.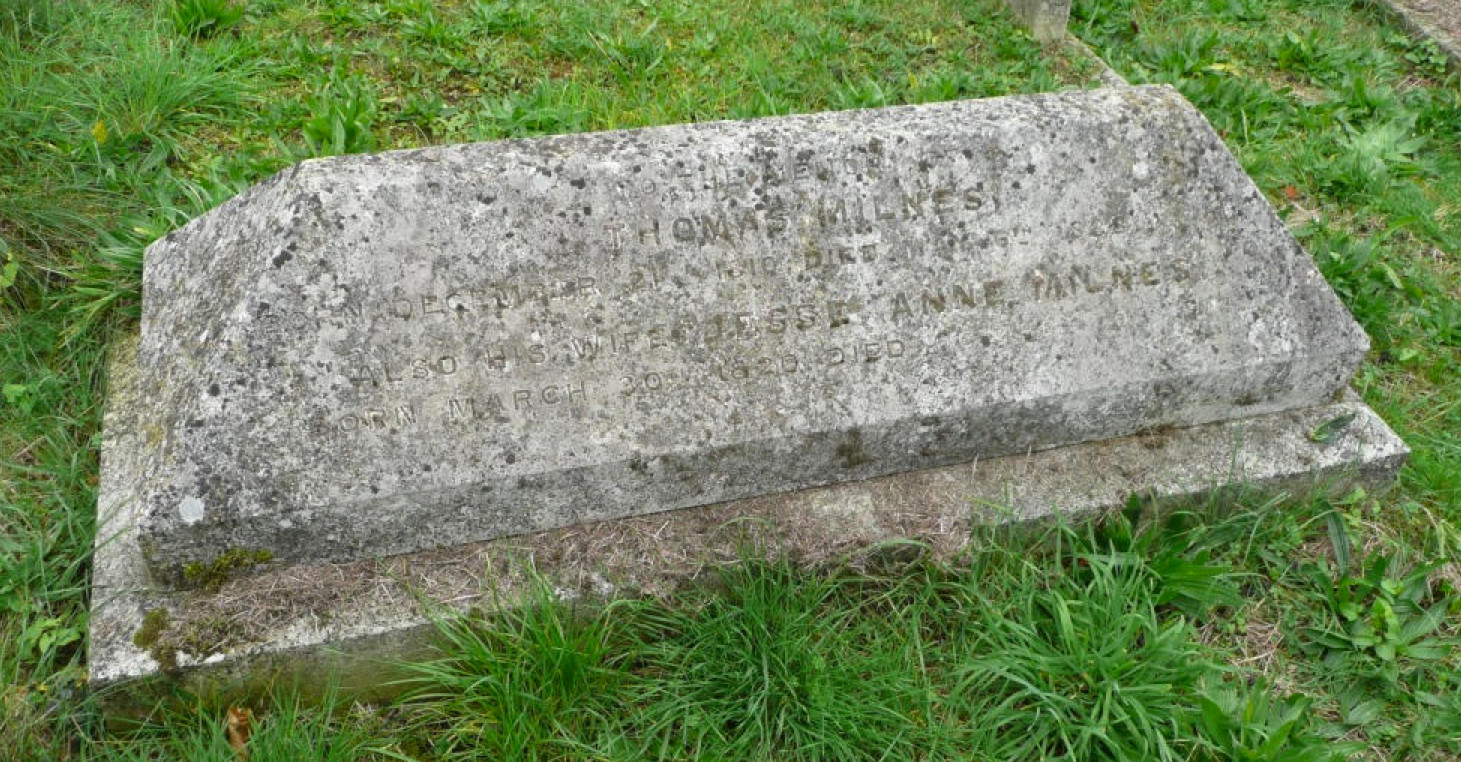 The grave of Milnes and his third wife in Kensal Green Cemetery [click to enlarge].

Looking closely, it can be seen that Milnes' date of birth is given as 21 December 1810.
However, Thomas' gravestone at Kensal Green cemetery gives his date of birth, presumably supplied" by his widow, as 21 December 1810. All of the censuses from 1851-81 show his birthplace as Tickhill, Yorkshire and there is indeed a Thomas Milnes, son of John and Mary Milnes, who was baptised there on 26 January 1810. Assuming that he did know when his birthday was, this strongly suggests that he was actually born in December 1809. Since this cannot be proved, perhaps we must be satisfied with the date "c.1810."
Related Material
---
Created 2 November 2015