Laus Deo by Kathleen Scott, Baroness Kennet (1878-1947). Bronze, dark green and mid green patinationm 27 inches (66 cm.) [Click on these images for larger pictures.] Laus Deo was originally conceived as a life size monumenr, the present example is a vety rare reduction made for the sculpture collector. While the work clearly reflects Scott's sculpture of Youth made in 1920, at the Scott Polar Institute in Cambridge, there is a simple joy of living to this simple work. Stephen Gwynn comments on his book of the sculptures of the sculptress "A Gesture of exultation is carried here to the uttermost — the farthest reach of response to a message from outside and above."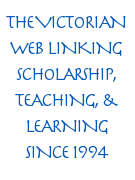 Photograph and text courtesy Robert Bowman. Robert Bowman and the Fine Art Society, London, have most generously given their permission to use information, images, and text from Sir Alfred Gilbert and the New Sculpture in the Victorian Web. Copyright on text and images from their catalogues remains, of course, with them. [GPL]
Bibliography
Bowman, Robert. Sir Alfred Gilbert and the New Sculpture. London: The Fine Art Society, 2008. Pp. 120-21.
Dorment, Richard. Alfred Gilbert. New Haven and London: 1985. Pp. 128-30.
---
Last modified 25 July 2011