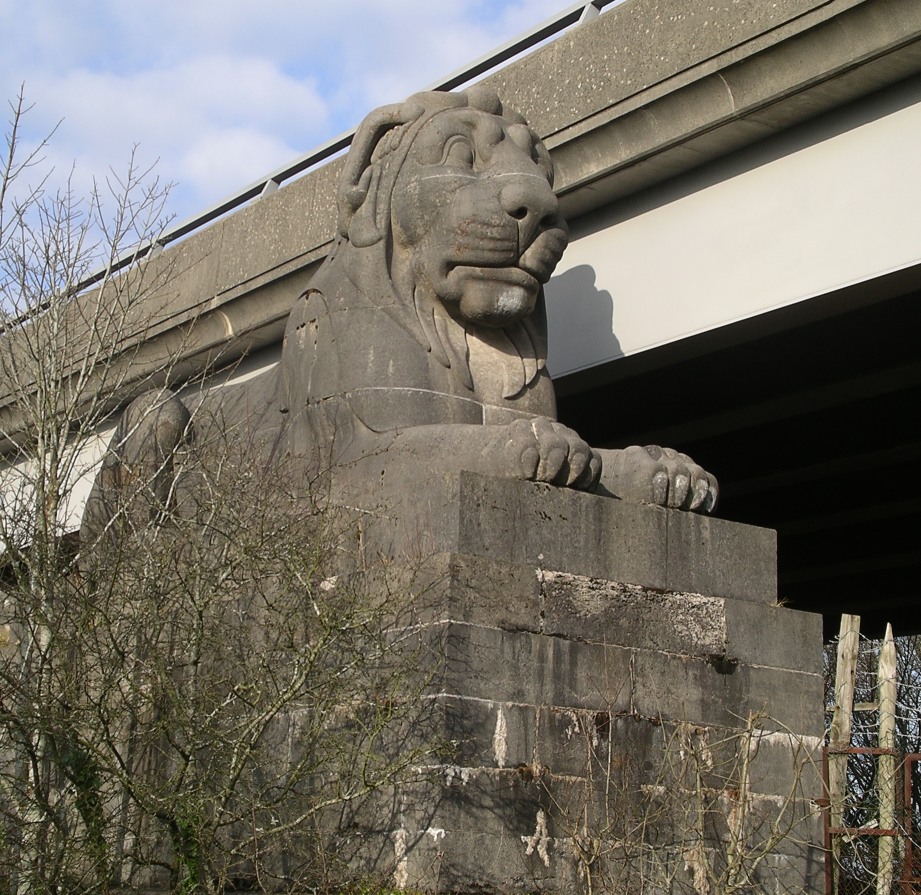 One of four Grade II listed monumental limestone lions carved by John Thomas as guardians/decorations for the Britannia Bridge, taking trains (and now a road) over the Menai Straits from mainland Wales to the Isle of Anglesey. Installed prior to the opening of the bridge in 1850, these stylised lions were planned from early on in the project, their dimensions already known in 1847: they were described as 25 feet long, 12 feet high and 9 feet in breadth, with paws 2 foot, 4 inches across ("The Britannia-Bridge"; slightly larger measurements are given for the length and height in the listing text).
"Colossal Lions for the Pedestal of the Bridge." Source: "The Britannia Tubular Railway Bridge." Illustrated London News 13 January 1849: 24.
According to the listing text the lions were an "important design element of the bridge," and were noted at the time as being practically hairless. In fact, they look like sphinxes — and that would have been the intention, because the piers themselves "were designed with a uniform and somewhat monumental Egyptian severity" (Brown 64). Here then is a hint of the "Egyptomania" that took hold in the Victorian period, as well as another proof of Thomas's versatility as a sculptor.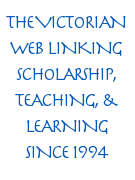 Related Material
Photograph by Velela at Wikimedia Commons, reproduced under the Creative Commons license. Historic image reproduced, with many thanks," by kind permission of www.old-print.com.
Bibliography
"The Britannia-Bridge. The Times. 17 August 1847: 3. Times Digitial Archive. Web. 14 October 2014.
Brown, David J. Bridges: Three Thousand Years of Defying Nature. Rev. ed. London: Mitchell Beazley, 1996.
"Lion on the East Side of the North Entrance Llanfair Pwllgwyngyll" British Listed Buildings. Web. 14 October 2014.
---
Last modified 14 October 2014