Triqueti's Marmor Homericum (1863-65), a marble tarsia panel measuring 9 x 6 feet, is in the south cloisters of the Wilkins Building, University College London. [Click on the images to enlarge them.]
On a side wall not far from the statues of Flaxman and Locke, the Marmor Homericum was the first important work in England of this French sculptor, best known in France for his reliefs on the bronze doors of La Madeleine in Paris (1831-41). Here in the cloisters, Triqueti was reviving the old art of "tarsia," a sort of marble marquetry, in which pieces of variously coloured marble are cemented or even clamped onto a thick marble ground and then engraved to produce the finer details. The incised lines are then in turn filled with coloured cements (Darby 35-36). The general result is richly decorative.
The Marmor Homericum is a large composition, taking up most of the wall next to a doorway. As its centrepiece, it shows Homer reciting the story of Hector's death and Andromocles' grief. It also has four other episodes from Homer in the borders.
Left: Panel of the left, with Triqueti's name at the foot of it. Right: Panel on the right, with the name of George Grote.
The work was commissioned for University College by the Greek historian George Grote, who had been one of the college's founders and was now again an important member of its council, as well as being, from 1862, the Vice-Chancellor of the University of London. Grote's wife Harriet wrote in her diary for 19 May 1865:
The Marmor Homericum has been placed in position, in the cloisters of University College, and a numerous company graced the opening view. The work excited admiration both cordial and discriminating; among the visitors was the President of the Royal Academy [Millais], than whom no more consummate judge of art could be named, and he paid M. de Triqueti the compliment of saying that, "among modern artists, he alone combined a knowledge of composition and drawing, with pure sculpture." [274]
This once celebrated work rarely gets the attention it deserves. It was followed by another tarsia panel, a memorial in the former University College Hospital, and by Triqueti's masterpiece, the Triqueti Marbles in the Albert Memorial Chapel at Windsor (c.1863 onwards).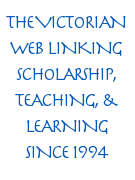 Related Material
Photographs by the author, by kind permission of UCL Art Collections, University College London.
Bibliography
Darby, Elisabeth. "A French Sculptor in Wiltshire: Henri de Triqueti's Panel in the Church of St Michael & All Angels, Teffont Evias." The Wiltshire Archaeological and Natural History Magazine. Vol.95 (2002): 34-45.
Grote, Harriet. The Personal Life of George Grote: compiled from family documents, private memoranda, and original letters to and from various friends. London: Murray, 1873.
---
Last modified 11 October 2007