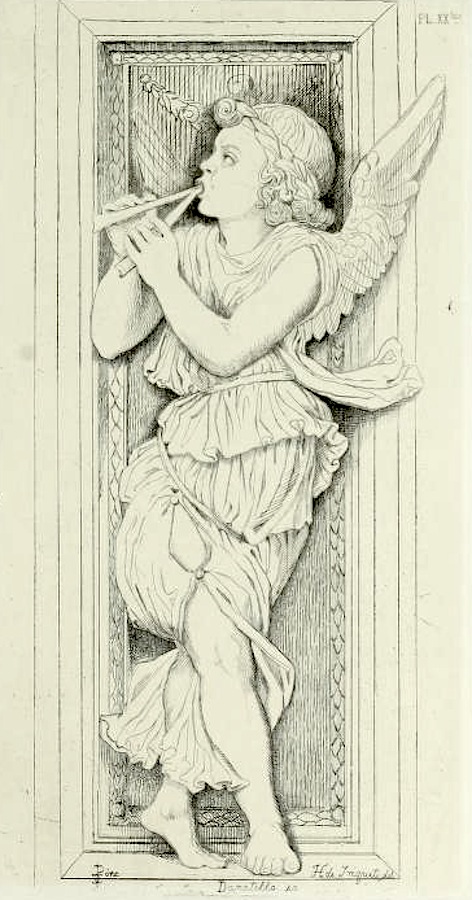 Baron Henri de Triqueti (1803-1874)
Engraving of the sculptor's drawing
Published 1868
"Angel from the high altar of Sant' Antonio at Padua, from a drawing" by the Baron H. de Triqueti" (Perkins, Appendix, following p.274). Charles Perkins explains in his brief preface, "To this volume is added an Appendix, containing some additional matter, corrected dates, and four plates engraved for M. Charles Haussoullier's French Translation of 'Tuscan Sculptors.'" Of these plates, two were of Triqueti's drawings. Perkins continues, "I take this opportunity of expressing my thanks to the Baron de Triqueti, who has kindly allowed me to engrave some of his admirable drawings from Sculptures in Italy for that translation, and for this volume."
Related Material
Image download, text and formatting by Jacqueline Banerjee.
You may use this image without prior permission for any scholarly or educational purposes as long as you credit the source, including the Internet Archive. Click on the plate to enlarge it.