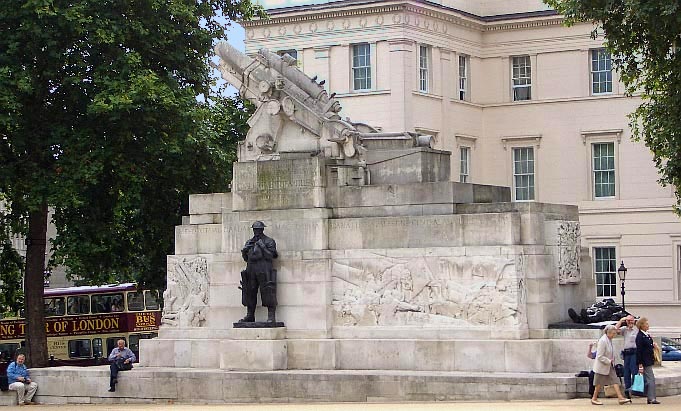 Royal Artillery Memorial by Charles Jagger, 1885-1934. 1925. Bronze and Granite. Near Hyde Park, London. Jagger's great memorial, which bears the names of places where the Royal Artillery fought and died, is inscribed with the following words:
In Proud Remembrance of the
Forty Nine Thousand and Seventy Six
of All Ranks of the
Royal Regiment of Artillery
Who Gave Their Lives for King
and Country in the Great War
1914-1919.
Despite these traditional-sounding words, this post-World War I monument has none of the glamour of earlier war memorials. Instead of the usual conquering, triumphant heroes surmounting the monument, we encounter a large, brutal sculpture of a howitzer, showing quite clearly that these deadly weapons lay at the center of war and death (studies have shown that artillery causes the majority of war casualties). At the right side of the monument lies a decorously covered corpse, and on the rear a burly soldier rests with his arms outstretched in a pose that recalls the crucifixion. The restful poses of these bronzes contrast sharply with the energy of the bas relief on the right front of the memorial, but even here the emphasis falls not upon heroic conflict but the exhausting struggles with the heavy fieldpieces in the mud.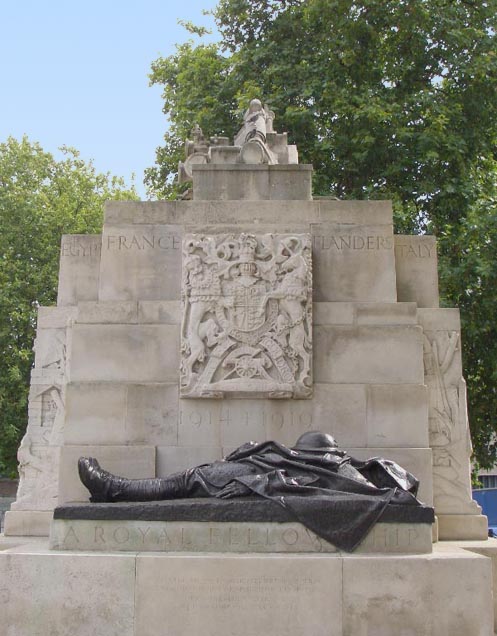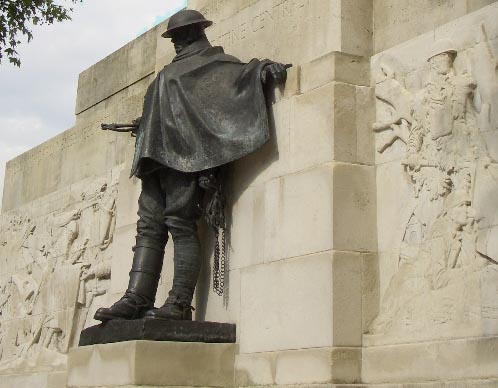 The corpse and the weary soldier standing with arms spread out. Click on images to enlarge them.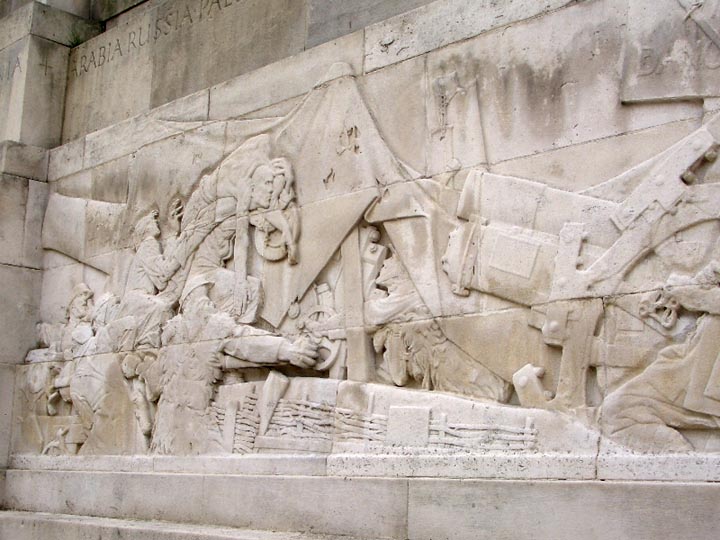 The two halves of the bas relief depicting men struggling through mud with the heavy machines of war.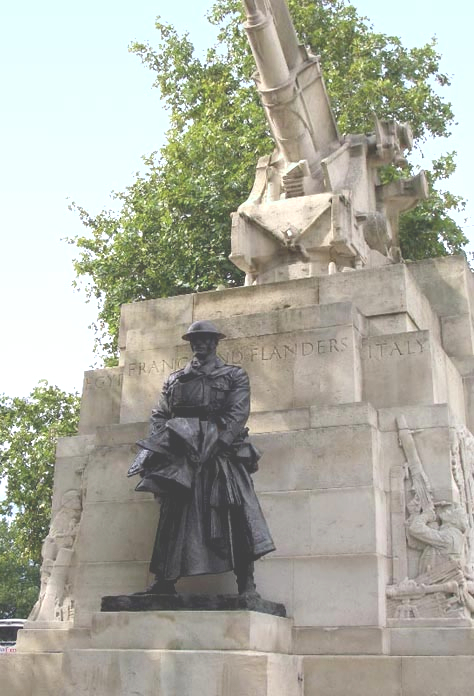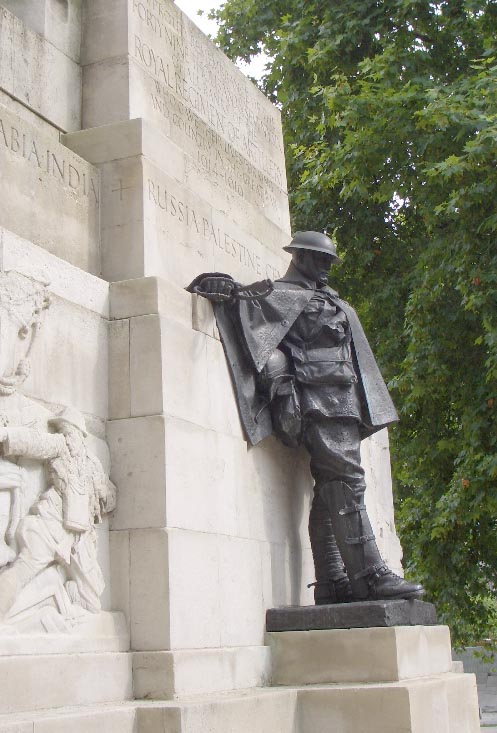 Left: End of the memorial facing the corner of Buckingham Palace Gardens. Right: Detail of the front of the monument.
Photographs by Jacqueline Banerjee and the author may be used without prior permission for any scholarly or educational purpose link your document to this URL in a web document or cite the in a print one.]
---
Created August 27 2006

Last modified 25 February 2020