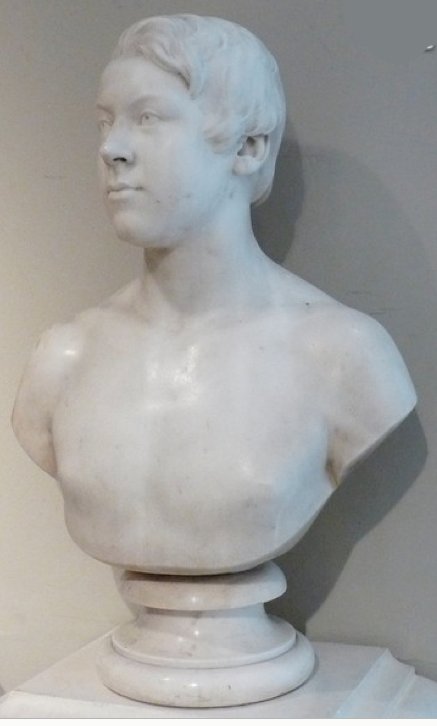 Bust of a Young Man, possibly James S. Forbes
Henry Weekes
1847
Stone
16 x 17 x 9 inches
Collection: Anthony Outred Antiques Ltd.
A legend to the reverse identifies this bust as the work of Henry Weekes, RA. Weekes was one of the foremost portrait sculptors of the mid-nineteenth century, and in 1838 was commissioned by Queen Victoria to execute a bust of herself as a gift for the Duchess of Kent - the first sculpted portrait of the young queen executed after her accession. The present example is perhaps a portrait of James S. Forbes, whose bust Weekes is known to have exhibited at the Royal Academy in 1847.
Image and text courtesy Anthony Outred Antiques Ltd., whose website readers may wish to visit.