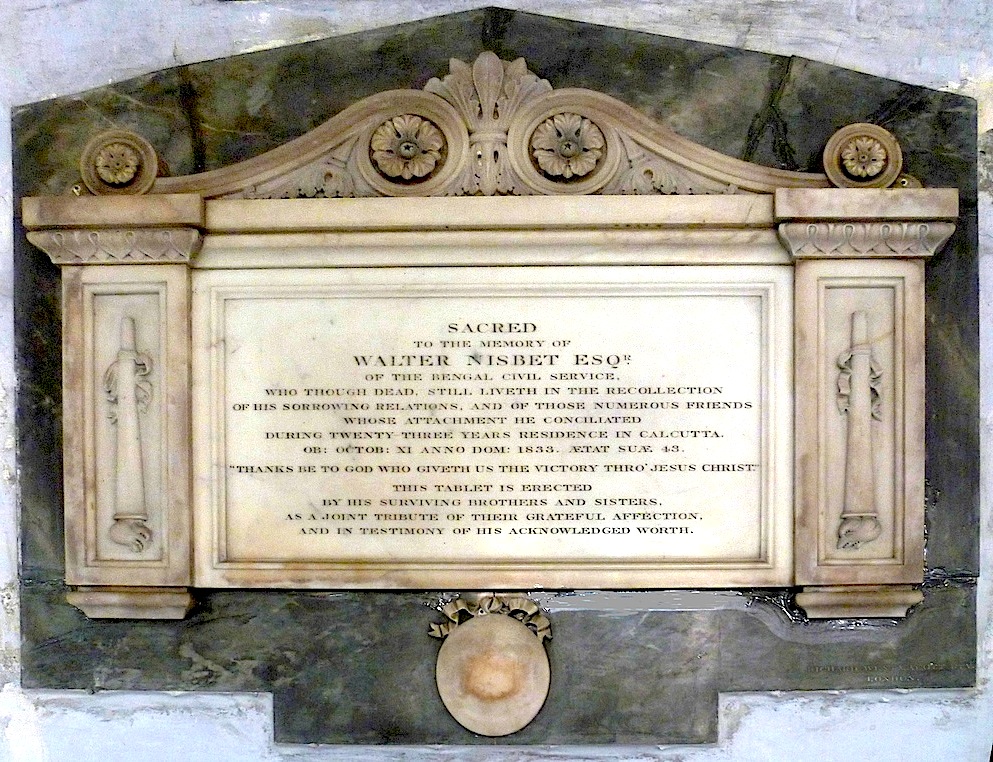 Monument for Walter Nisbet by Sir Richard Westmacott, RA. (1775-1856). Marble. St. John's Church, Kolkata, India. The inscription tells us that Nisbet, of the Bengal Civil Service, died on 11 October 1833, aged 43 years. It continues" by describing him as one who, "though dead, still liveth in the recollections of his sorrowing relations and of those numerous friends whose attachment he conciliated during twenty-three years residence in Calcutta." This young man, we learn elsewhere, "was one of the first group of cadets, who passed out of Haileybury. He arrived in India in 1809, and when he died at Garden Reach in 1833, was holding the office of Export Warehouse-keeper" (Cotton 487). Founded in 1806, Haileybury was the East India Company's training college in Hertfordshire. It was the breeding ground for civil servants in India, so Walter was destined for Calcutta once he entered it. (The college was later refounded as a school, but continued to be known for producing young people with leadership qualities; it is now an independent, co-educational boarding and day school).

Westmacott's work was much in demand for such memorials in India, this one having been commissioned, as the inscriptions explains," by Nisbet's "surviving brothers and sisters." The downturned torch at each side of the inscription was a common symbol of a bright young life cut short — with a flower on a broken stem being more appropriate for a woman (see the same sculptor's monument to Beatrix Outram in St Philip's, Birmingham). The ribboned emblem below the inscription may allude to the East India Company's heart-shaped merchandise logo. Though not elaborate, the whole monument is finely executed, and poignant enough. Many Haileybury "cadets," such as A. O. Hume, did well in India, but many more must have gone out there in high hopes, and died before their time.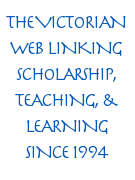 Related material
Photographs by the author. You may use these images without prior permission for any scholarly or educational purpose as long as you (1) credit the photographer and (2) link your document to this URL. [Click on the images to enlarge them.]
Bibliography
"A Brief History of Haileybury." Haileybury School. Web. 26 March 2014.
Cotton, H. E. A. Calcutta Old and New: A Historical and Descriptive Handbook to the City. Calcutta: W. Newman & Co., 1907. Internet Archive. Web. 26 March 2014.
---
Last modified 26 March 2014