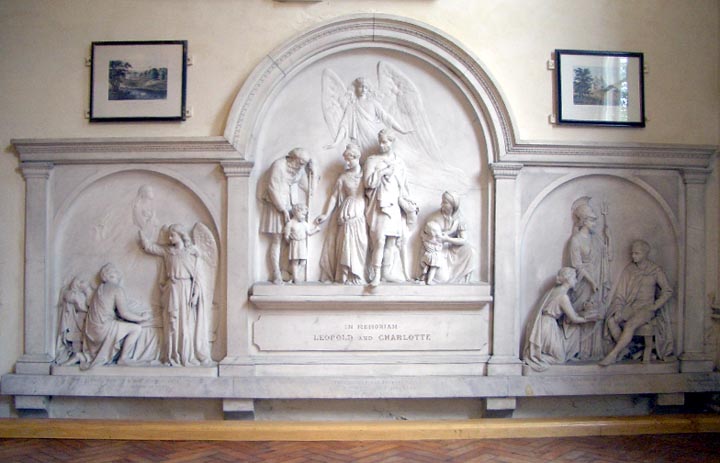 Memorial to Prince Leopold and Princess Charlotte by Francis John Williamson (1833-1920). After 1865. Marble. St George's Church, Esher, Surrey [Detail].
In 1816, a local estate called Claremont was bought by the nation as a wedding present for Princess Charlotte, the popular only daughter of George IV, and her husband Prince Leopold of Saxe-Coburg. There was widespread grief when Charlotte died after a stillbirth in 1817, when she was only 21. Leopold was the young Princess Victoria's uncle, and she was very fond of visiting him at Claremont, remembering those visits with much pleasure in later life. Leopold left the estate in 1831 when he became King of the Belgians, but retained ownership of it until he died in 1865. His niece continued to make visits there, finally buying Claremont for her youngest son, Leopold, Duke of Albany, in 1882. It was Queen Victoria herself who commissioned the memorial to Charlotte and Leopold, originally installing it on the staircase at Claremont. The Duchess of Albany later gave it to St George's Church, Esher, where it remains today.
[For a contemporary account of Claremont and the Queen's arrangements there, see any edition of the Reverend Francis Kilvert's diary, which describes his visit in detail in the entry for 18 January 1871.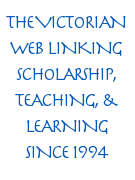 Related material
Photographs 2006 by the author. This photograph may be used without prior permission for any scholarly or educational purpose.
Bibliography
Cooper, Phyllis M. The Story of Claremont. London: Nelson and E Saunders, 8th ed. 1983.
The History of Claremont. Information pamphlet issued by Claremont Fan Court School, Esher, Surrey, n.d.
Mee, Arthur. ed. Surrey: London's Southern Neighbour. London: Hodder and Stoughton, 1938.
---
Created 31 August 2006

Last modified 26 February 2020