First two photographs and timeline courtesy of the Bradford Industrial Museum. Brook Chalmers created this material for the Asgard blog: http://www.asgardsss.co.uk/blog. — George P. Landow
The tram depot in Thornbury, Bradford, is now home to a business that makes products out of steel. Today you'll find the entire space occupied by a factory. However, this large building, which opened at the end of the Victorian era in 1901, was only part of the story. Initially a small shed-like building was opened at the location on Leeds Road, which was used for the original vehicles that ran without using a rail, and the site at Thornbury expanded as the tram service developed.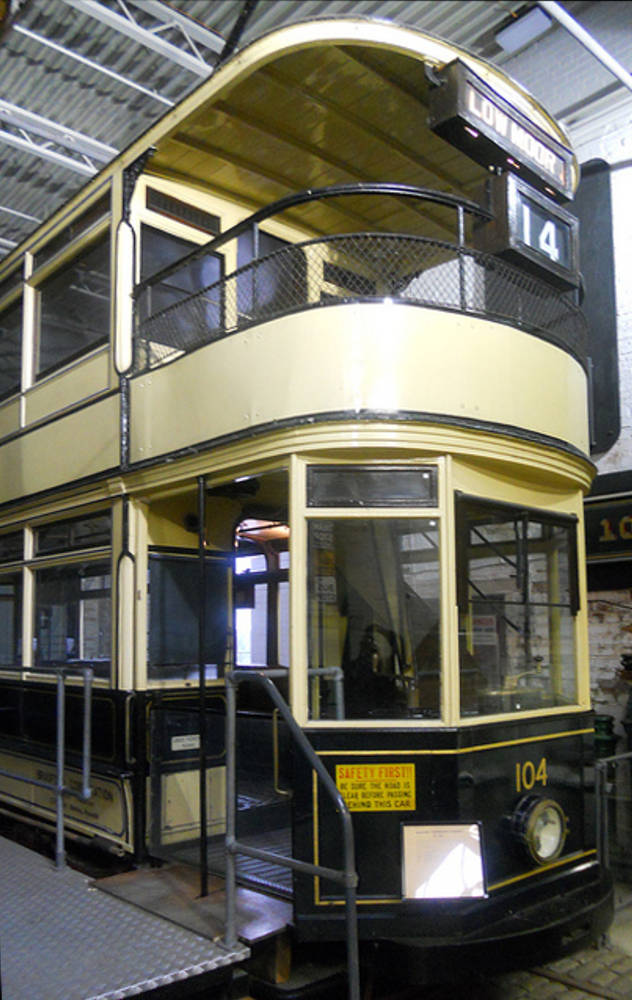 1847 March – First recorded horse-bus service to Great Horton.
1862 June – Suggestion for a 'tram railway' in the streets of Denholme.
1864 December – Bradford Livery Stable Co. began regular horse-bus services.
1882 February – Formal opening of Braford's tramway – horse-drawn and company operated.
1882 September – First steam tram, company operated.
1892 March – Experimental Electric tram tested in Cheapside.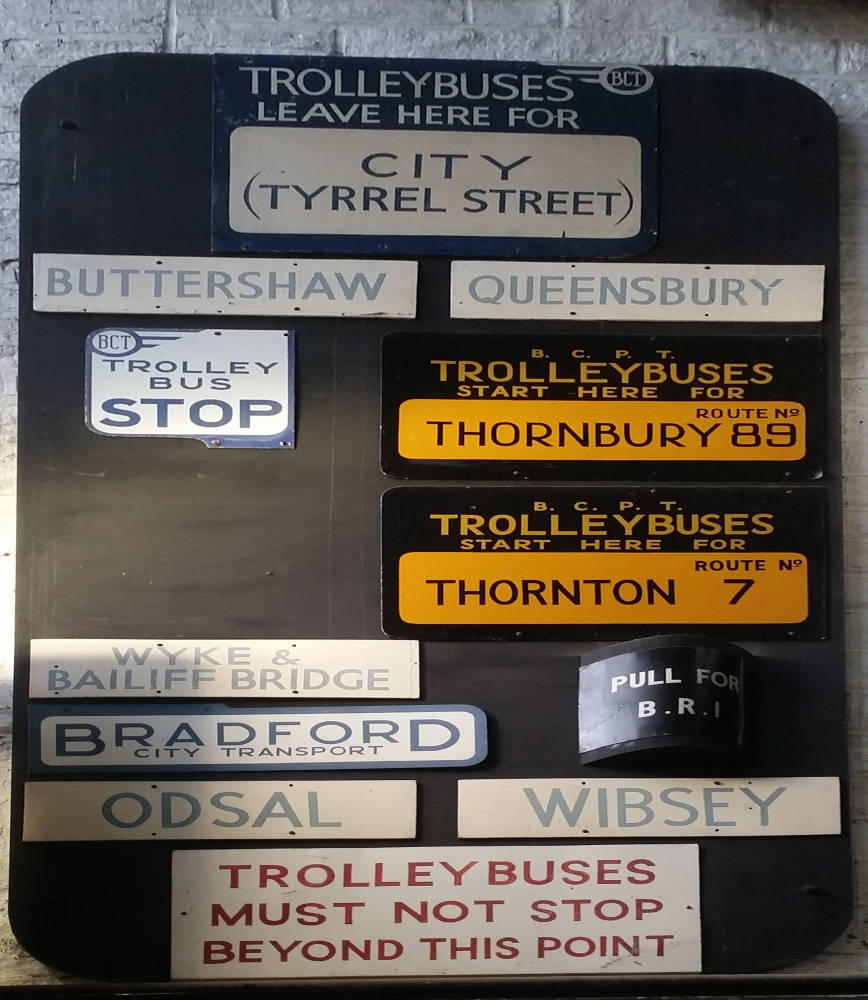 1897 September – Short-lived petrol bus service to Four Lane Ends.
1898 July – Corporation Tramways Department commenced public service using electric trams to Bolton.
1900 November – First Corporation electric tram service outside city boundary.
The tram service continued long after the Victorian era, and became a vital part of the cities infrastructure, until the 1960s when trams began to be replaced by buses.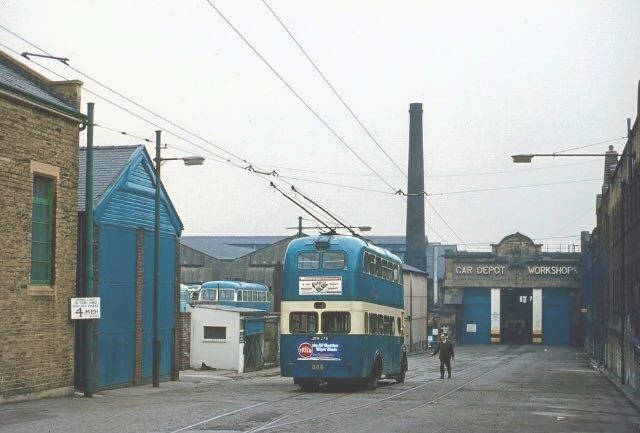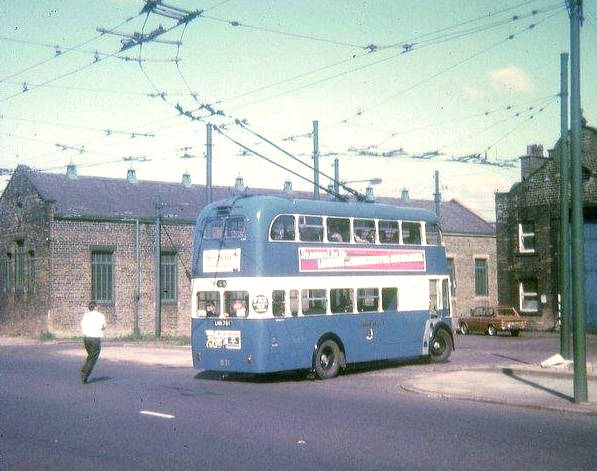 Two photographs of Bradford Trolleybuses at Thornbury Deppt. From geograph.org.uk. [Click on images to enlarge them.]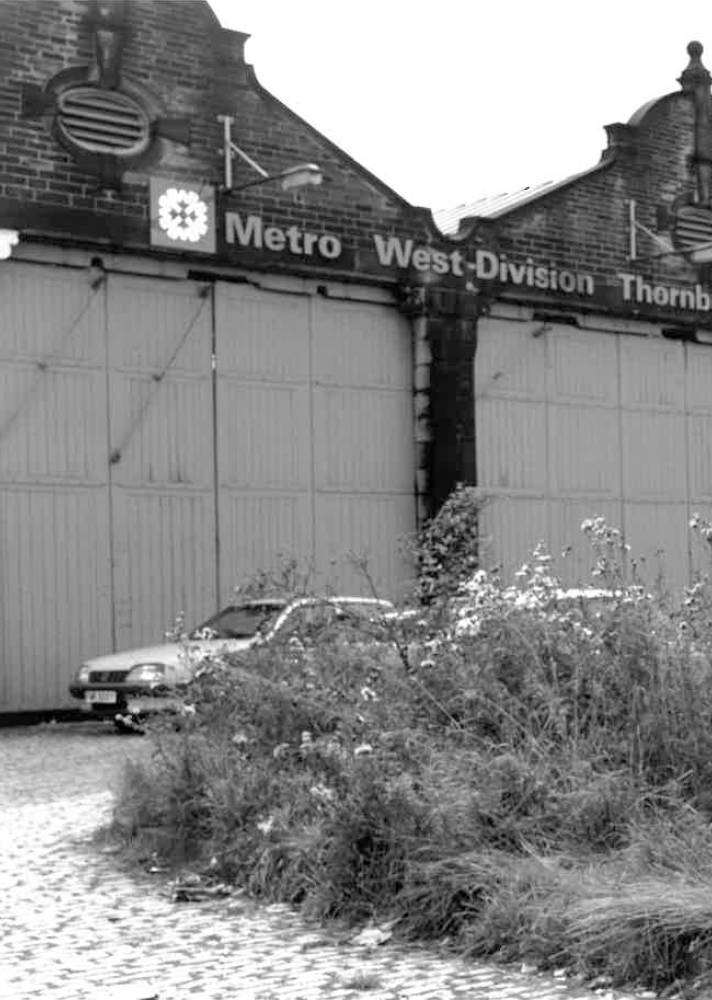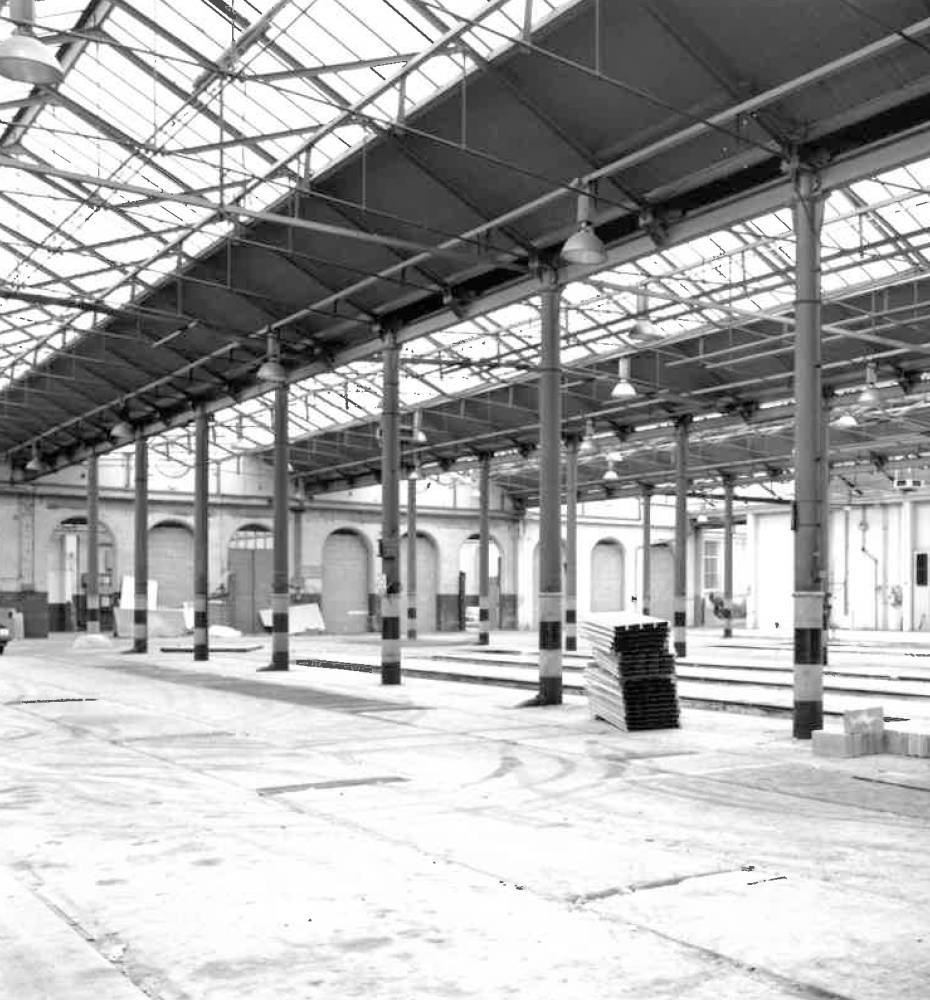 Two photographs of Thornbury Deppt before it was converted into the Flexiform factory. From geograph.org.uk. [Click on images to enlarge them.]
---
Last modified 22 September 2017