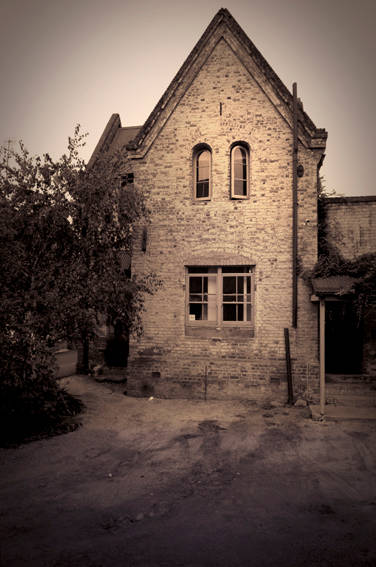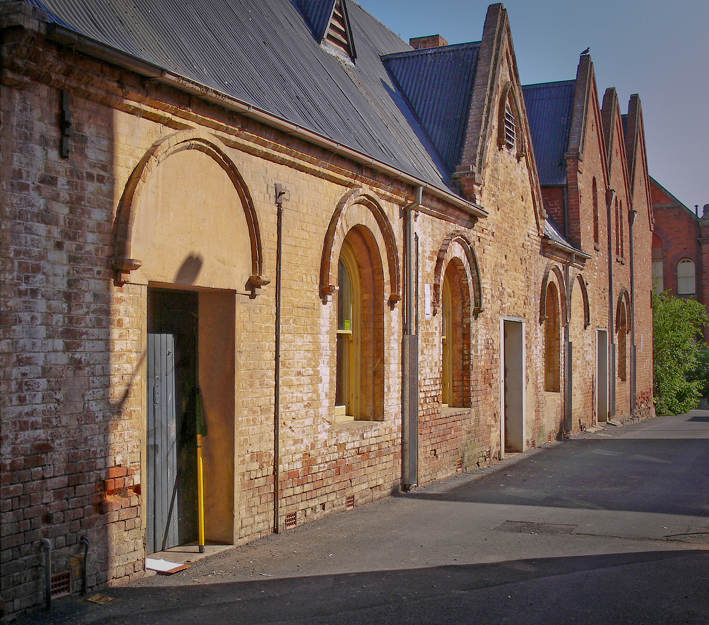 The history of the Church of England School in Bathurst is a mixed one: In 1857 a three-roomed school, with teacher's residence, was built to the design of Revd. Graham M. Fox on the Town Square next to All Saints Church, because the original proposal by Edmund Blacket had been too costly. Blacket (1817-1883), an Englishman, was one of the colony's most highly esteemed architects. Soon after his arrival in Australia Blacket had become Colonial Architect and Anglican Diocesan Architect. He was the designer of All Saints Church which became the Cathedral in 1870.
In 1867 major alterations were made to the school by local architect Edward Gell (1818-99). Further alterations were made in 1887 and 1891 by James Hine (1848-1929) and John Job Copeman (1870-1954) respectively. These three architects, of successive generations, between them created nearly 350 of Bathurst's finest Victorian buildings.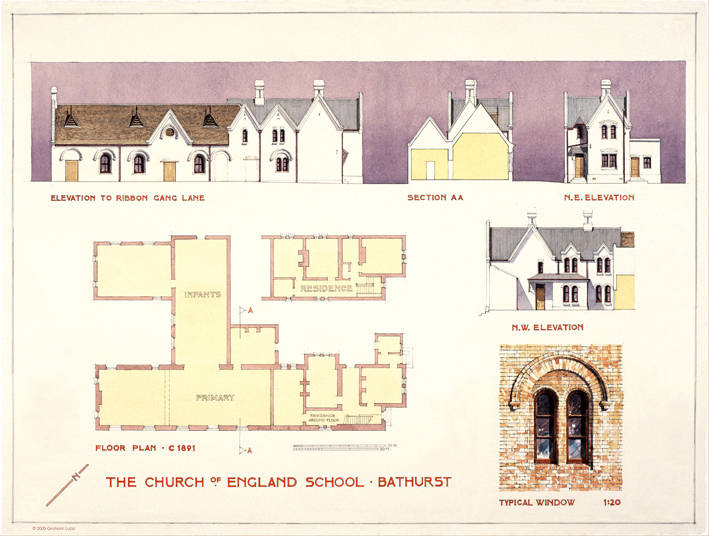 However, by 1879 the Church of England School had been closed down as more Anglican children began attending the new Public School in nearby Howick Street. In the 1880s the playground facing William Street was sold for commercial development and a small bell tower, part of Gell's design, was demolished to create what is now Ribbon Gang Lane. This lane, which runs hard along the eastern side of the building, was named for the Ribbon Gang of ten convicts who were hung on that spot, in the centre of town, on 2 November 1830 — All Souls Day!
The Church of England School was often called All Saints Denominational School and later, All Saints Cathedral School. It was built in the ecclesiastical style known in Australia as Victorian Rustic Gothic, prevalent in the revivalist period 1840-90. The style, made popular by Pugin, is typified by asymmetrical picturesque massing with steeply pitched roofs which are often complemented by ornate brickwork and highly decorated barge boards.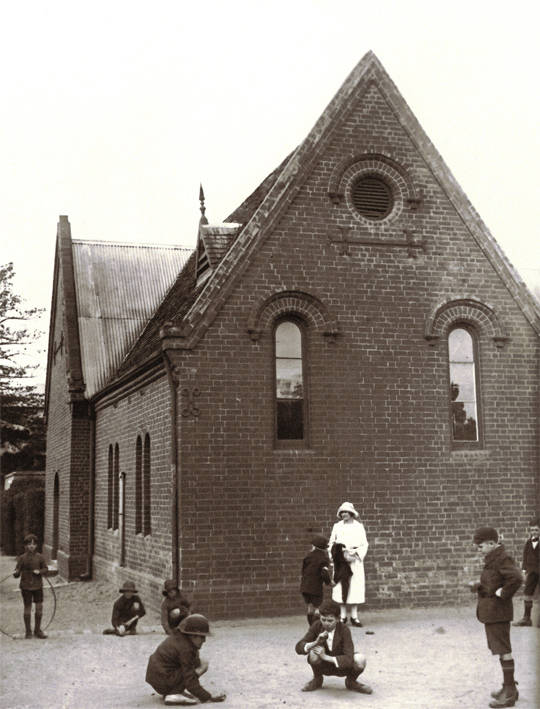 At some stage the entire building had been whitewashed. This coating and a later wash of pale ochre are clearly visible today although both coats have largely flaked away revealing the original brickwork on most walls. The photograph at right clearly shows the corrugated iron roofing of Hine's 1887 addition and the original shingles, are just barely visible on the earlier roof in front.
The entire precinct became the headquarters for the Bathurst Anglican Dioceses, although the old school, threatened with demolition after years of neglect, has recently undergone sympathetic refurbishment as a restaurant.
---
Last modified 24 July 2010