William Burn (1789-1870) was a highly regarded Scottish architect, described variously and accurately as "one of the three leaders of Edinburgh neoclassicism" (along with William Henry Playfair and Thomas Hamilton (Glendinning and MacKechnie 159), and as a skilled practitioner of the castellated and picturesque styles, adept at Gothic Revival details and Scottish Baronial features alike (see "William Burn").
The son of Robert Burn, an Edinburgh architect who owned a small estate, William was educated at the Royal High School in the Scottish capital, and then went to London to train under Sir Robert Smirke. He returned to Scotland in 1811, not to Edinburgh but to Dumfriesshire, where he was the site architect for a country house that Smirke had designed for the Marquess of Queensbury, the now Category A listed Kinmont, in Cummertrees. However, he was soon able to set up his own practice. This flourished. He married in 1815 and by 1840 "had already designed or altered over ninety country houses as well as numerous churches and public buildings" ("William Burn").
One of Burn's pupils was David Bryce, and he took him into partnership in 1841. David Durant talks of his "deserting Edinburgh for London in 1844, in order to concentrate on his enormous country house practice" (170), but the partnership continued until 1850, with Bryce managing the Scottish side of the work, until the younger man was receiving so many commissions that the partnership was dissolved, and he developed his own very successful independent practice. Meanwhile, Burn was also thriving in London, where one of the younger architects who was trained in his office was Richard Norman Shaw (see Durant 170).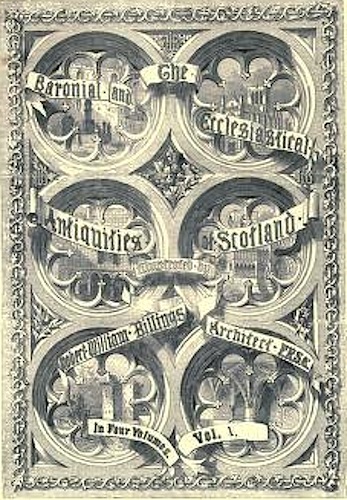 Another significant detail about these London years was that Burn encouraged Robert William Billings to bring out The Baronial and Ecclesiastical Antiquities of Scotland, a heavily illustrated work which appeared in several volumes from 1845-52. The frontispiece is shown on the right here. This gave a massive boost to the Scottish Baronial style.
Burn's output was varied and prolific, and he was an influential figure on both sides of the border output during a long working life. — Jacqueline Baneree
Works
Bibliography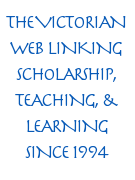 Billings, Robert W. The Baronial and Ecclesiastical Antiquities of Scotland, Vol. I. London, 1852. Internet Archive. Copy contributed by the Getty Research Institute. Web. 8 January 2018.
"David Bryce" (Basic Biographical Details). Dictionary of Scottish Architects. Web. 1 December 2016.
"Dundee Parish Church (St Mary's)." Dundee St Mary's. 1 December 2016.
Durant, David N. The Handbook of British Architectural Styles. London: Barrie & Jenkins, 1992.
Gifford, John. Dundee and Angus. The Buildings of Scotland series. New York and London: Yale University Press, 2012.
_____. Highland and Islands. The Buildings of Scotland. London: Penguin, 1992.
"William Burn." DSA (Dictionary of Scottish Architects). NB This is a long and useful entry, with a very long list of Burn's works. Web. 8 January 2018.
---
Created 8 January 2018