Cathedral Church of St. Marie, Sheffield (1847-50), interior. The views shown above are: (left) looking towards the sanctuary, and (right) looking up at the elaborately ribbed chancel roof. The cathedral church was designed by Weightman and Hadfield: John Grey Weightman (1809-1872) and Matthew Ellison Hadfield (1812-1885). The Lady Chapel was not part of the original structure, but was added in 1878-79 by M.E. Hadfield & Son — that is, Hadfield now in partnership with his son. The cathedral is in Norfolk Row, Sheffield. [Click on these images and those below to enlarge them.]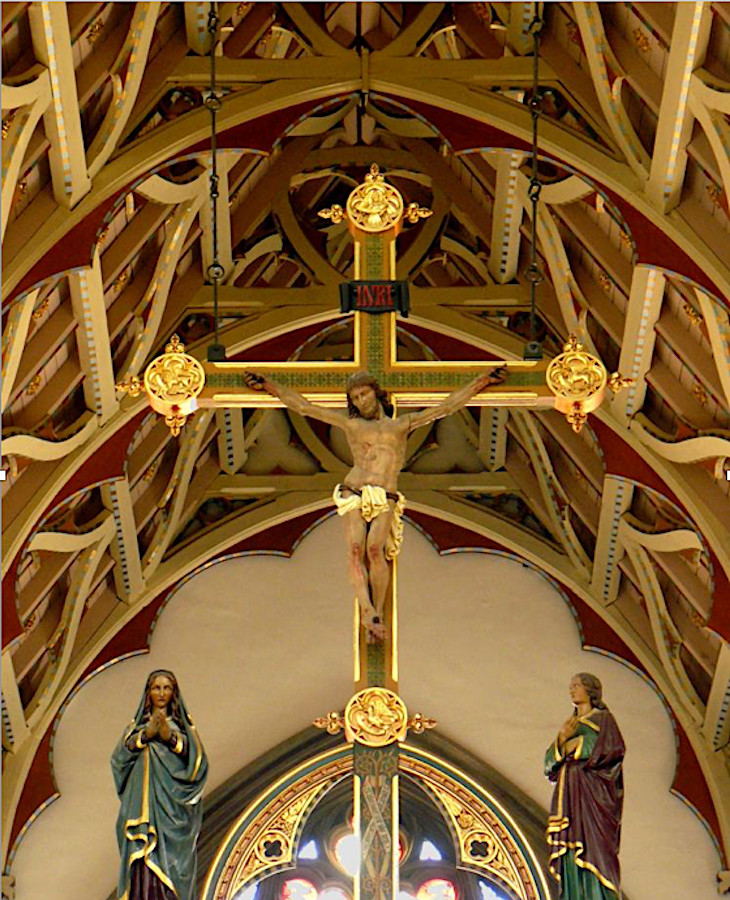 Left to right: (a) Close-up of the rood group. (b) The reredos was designed by A. W. N. Pugin: this is the tabernacle that he incorporated into it. (c) The neo-Gothic stone sedilia with painted and gilded pinnacles.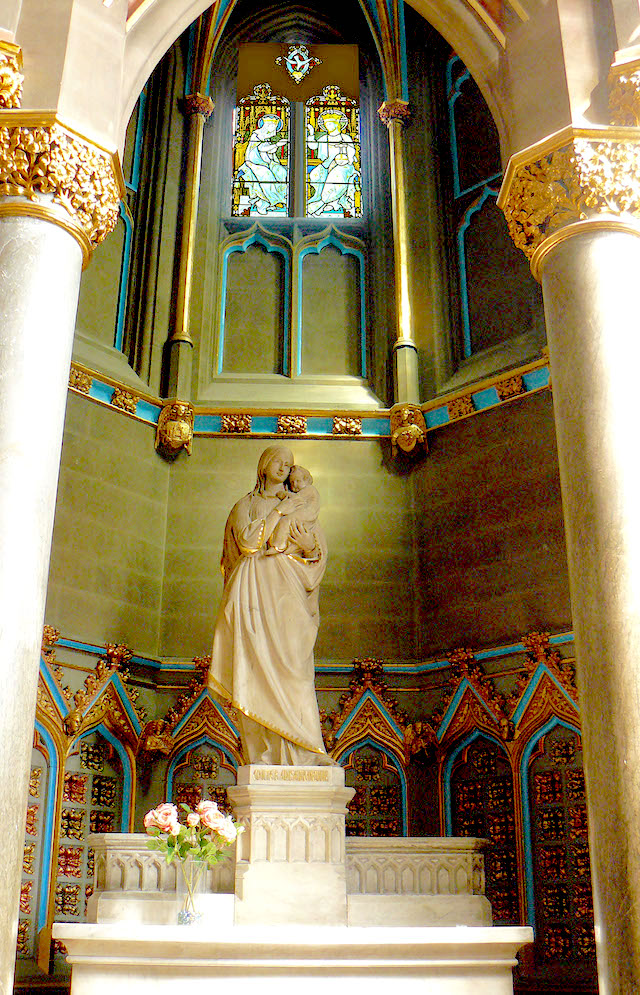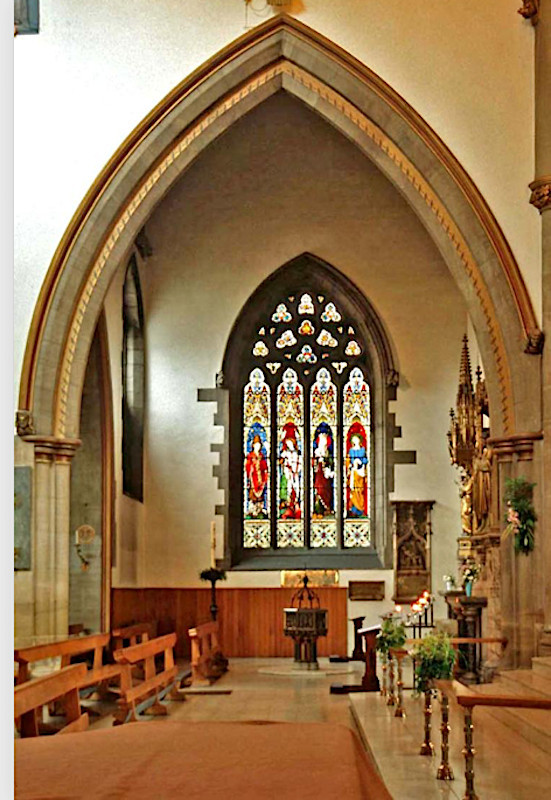 Left to right: (a) The winding staircase up to the unusually-situated Munster (Lady) Chapel (see here for an exterior view of the octagonal tower of the stairwell, with its distinctive herringbone-pattern and leaded spire). (b) One of the several striking statues in the cathedral, this shows Mary with the infant Jesus in a highly decorated apsidal alcove. (c) The north transept, which, when this photograph was taken, served as a baptistery (the church has since been re-ordered).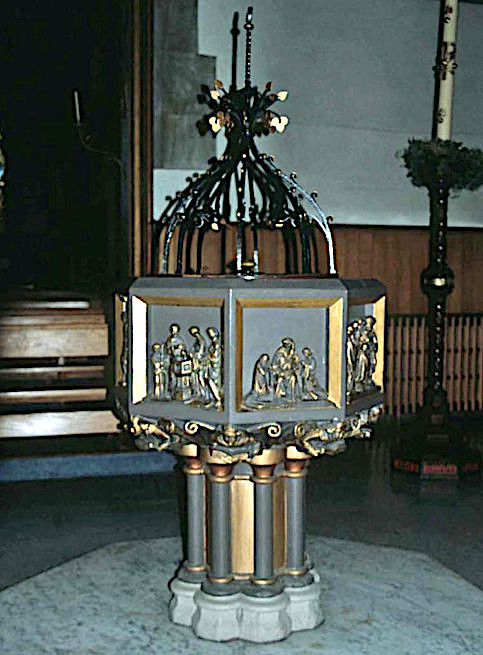 Left: The font of 1846, showing scenes for each of the seven sacraments (a modern font is now in use instead, by the west wall, but this one can still be seen in the sacristy corridor). Right: Glazed painted tile dado in the mortuary chapel shows a priest here being taken up to heaven by angels, with the words, "May the angels lead you unto Paradise." The major re-ordering of 2012 has given some cause for regret (see Harman and Minnis 59), but has undoubtedly helped to modernise the church and make it more welcoming to today's flock — as well as making it warmer (underfloor heating has been installed).
Photographs by Colin Price, reproduced here by kind permission of the Cathedral Dean. Text and formatting by Jacqueline Banerjee.
Related Material
Bibliography
Cathedral Church of St Marie. Historic England. Web. 15 January 2020.
Harman, Ruth, and John Minnis.Sheffield. Pevsner Architectural Guides. New Haven and London: Yale University Press. 2004.
"Taking Stock: The Catholic Churches of England and Wales." Web. 15 January 2020 (an excellent resource).
---
Created 15 January 2020