Photographs and text by Jacqueline Banerjee, 2011, with thanks to Revd. Ann Chapman for her helpful information. [You may use these images without permission for any scholarly and educational purpose as long as you (1) credit the photographer and (2) link your document to this URL or cite the Victorian Web in a text document.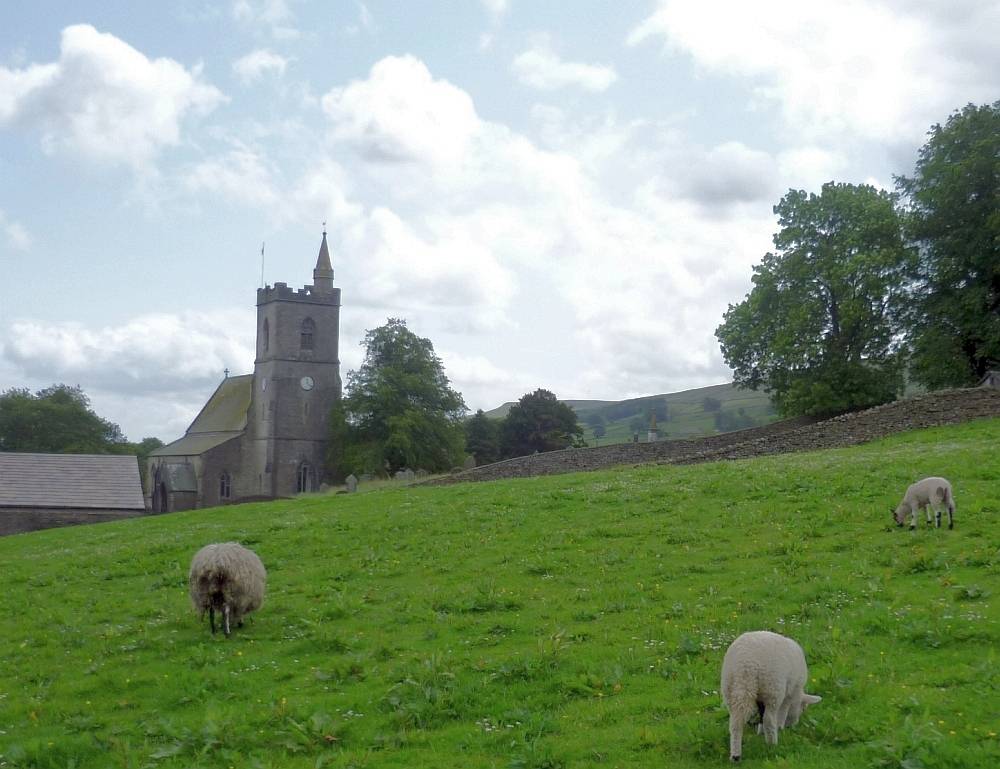 St Margaret of Antioch's Church, Hawes, Wensleydale, N. Yorkshire. Listed Building. A. B. Higham. 1851. Rubble, with a Westmoreland slate roof (see building text). Many of the Church of England churches in the Yorkshire Dales have Norman elements, but, under the first bishop of the new diocese of Ripon, Charles Thomas Longley, there was a positive boom in church-building in the diocese, and this is one of around 125 dating from that period (Garrard). The neo-Gothic structure replaced an older, smaller church that stood further down the graveyard and closer to the road. St Margaret's is in the Decorated style, complete with embattled parapet on the three-stage tower, and corner pinnacle. It has north and south porches and the chancel has a vestry to the south. Seen from below, it makes a perfect focal point for the busy market town. On his approach to it, one early visitor recorded his view "of the wet roofs of Hawes shining in dazzling light," adding, "The modern church-tower, with a pinnacle at one comer only, stands out conspicuously" (Home 80).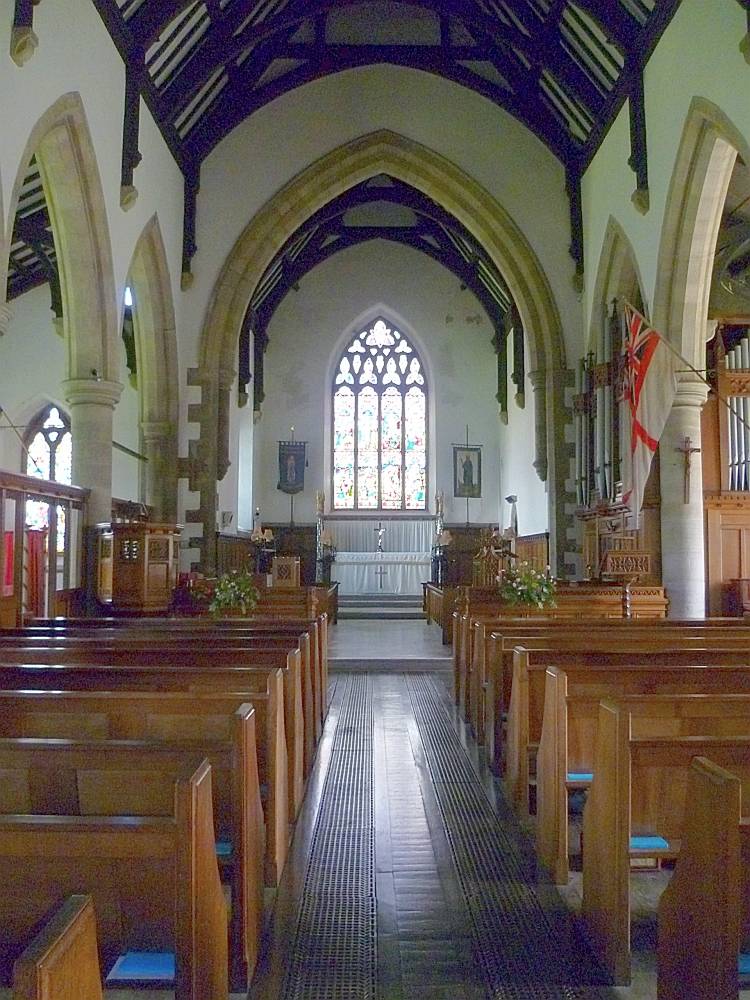 Left: The interior of the church. Right: Wood-carving on the lectern and altar rail.
As for the interior, this has a chancel with two bays, and the nave has tall piers with double-chamfered arches (see listing text for more details). Restoration in the 1930s included some "good memorial woodwork — partly dated 1932-9" (Scholes 110). According to the listing text, these rich oak and beautifully carved fittings were by Ralph Thompson (1876-1955) of Kilburn, well known for his trademark "signature" of a little carved mouse. The lectern itself is not by Thompson, but fits in admirably.
Related Material
References
"Church of St Margaret of Antioch, Hawes." British Listed Buildings. Web. 1 September 2011.
Garrard, J. R. "Longley, Charles Thomas (1794-1868)." Oxford Dictionary of National Biography. Online ed. Web. 1 September 2011.
Home, Gordon Cochrane. Yorkshire Dales and Fells. London: A & C Black, 1906. Internet Archive. Web. 1 September 2011.
Scholes, Ron. Yorkshire Dales. 3rd ed. Ashbourne, Derbyshire: Landmark, 2008.
---
Last modified 29 September 2012