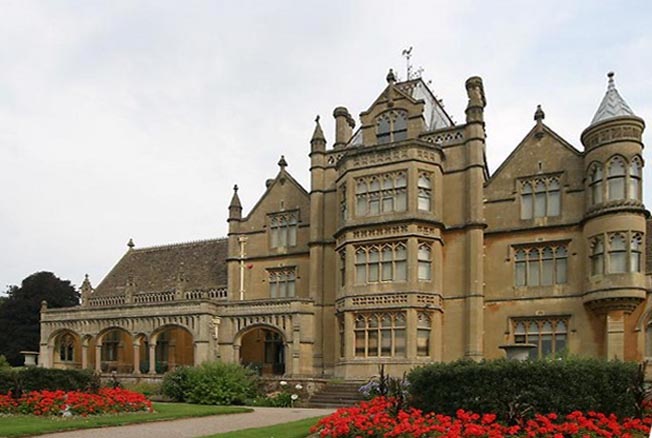 Tyntesfield — garden view with arcade or cloister (near Wraxall, North Somerset). Designed by John Norton (after 1863), Arthur William Blomfield (1870s), Henry Woodyer (1880s). According to Simon Jenkins' delightfully idyiosyncratic, often witty, and always informative England's Thousand Best Houses,
The house emerges from a fold in the Mendip foothills overlooking its own valley. Ramparts of rhododendron and azalea part to offer glimpses of Gothic grey. Turrets, pinnacles and gables loom through trees. Lichen clings to rust-stained windows. The house exterior is of the sort that Thomas Warton described in his lines, 'Lead me. Queen Sublime, to solemn glooms/ Congenial with my soul; to cheerless shades,/ To ruin'd seats, to twilight cells and bowers.'
The building was remodelled from an 1813 house by John Norton in 1863, with additions by Henry Woodyer in 1885 and the magnificent chapel [the largest private-house chapel in in England] by Sir Arthur Blomfield. Its plan is relatively symmetrical, although not its exterior appearance. This is in the most romantic Gothic style. It survives as built, except for the loss of a once soaring tower over the entrance porch.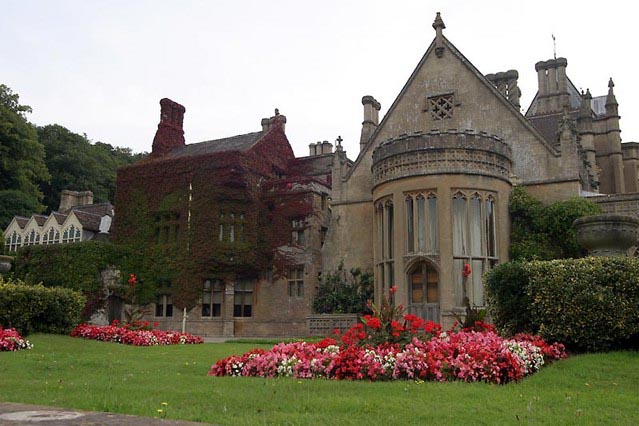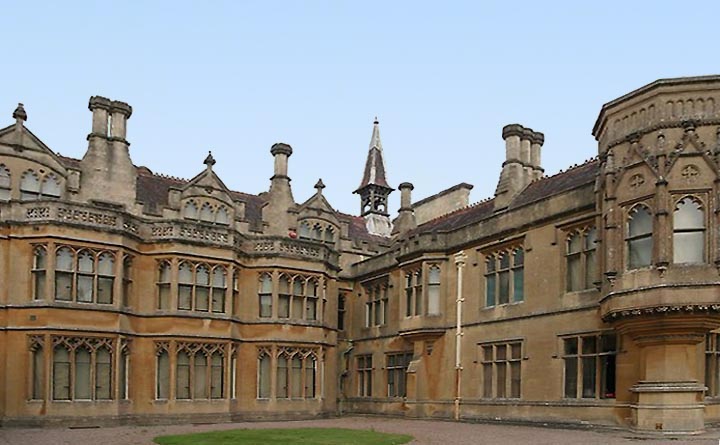 Left: cylindrical corner tower room. Right: Rear of building. [Click on images to enlarge them.]
The entrance faces the drive, but the main rooms face south over the park. The facades all have Gothic windows, Tudor oriels, chimneys and attic dormers. The building material is grey and even on the sunniest day the effect is severe.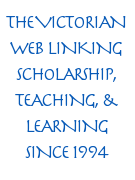 Photographs 2005 by iTravelUK: UK Travel Guide, which has generously shared this image with the Victorian Web. Copyright of course remains with them. Readers may wish to visit their site for many beautiful images of the United Kingdom.
Bibliography
Jenkins, Simon. England's Thousand Best Houses. London: Penguin, 2004.
---
Last modified 1 June 2015