Roman Catholic Church of the Holy Name of Jesus, Birkenhead, by Edmund Kirby (1838-1920). Built 1898-99, with the porch and baptistry added in 1909. Grade II listed, it is described in its listing text as having "fixtures and fittings by Edmund Kirby and his son Edmund Bertram Kirby (c.1924), and stained glass by Hardman (1903) and Margaret Agnes Rope (c.1918 and 1929). Gothic with Perpendicular and domestic-style detailing. Orange brick with moulded brick detailing and red tile roofs." It stands on Beresford Road, in what was once the orchard of the house, Overdale, which Kirby bought from Bishop John Carroll in 1897. Local Catholics (often servants in the houses of the wealthy in this neighbourhood) had gathered at the Bishop's house for Mass, and the new chapel was to be not for Kirby's private worship, but for the whole Catholic community there.
Kirby's standing as a "notable ecclesiastical architect" who had built the church close to his own home is given as the first reason for its Grade II listing. Nikolaus Pevsner and Edward Hubbard describe the little church simply as a "[s]mall aisleless church of intimate scale with a brick interior" and a "polygonal apse" (100). But although it is of modest size, the detailing is described in the listing text as fine, and the atmosphere as not just "pleasingly intimate" but "welcoming." Kirby himself designed the stained glass for the three Hardman east windows.
The church continued to play an important role in the community: from 1908-34, it was "the episcopal church to the Bishop of Shrewsbury who then lived in Birkenhead," and as a result of this the church "was extended and significantly embellished and enriched during this period" (listing text). Margaret Agnes Rope's windows in the Lady Chapel are a further reason for its designation by Historic England, which describes them as "exquisitely detailed windows in the Arts and Crafts manner."
Photograph by "Fractal Angel," originally posted here on the Geograph website, and kindly made available on the Attribution-ShareAlike 2.0 Generic (CC BY-SA 2.0) licence. It has been very slightly modified for perspective here. Text by Jacqueline Banerjee.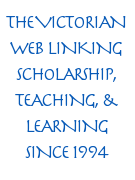 Bibliography
Roman Catholic Church of Holy Name of Jesus." Historic England. Web. 7 March 2020.
Pevsner, Nikolaus, and Edward Hubbard. Cheshire. Buildings of England series. London: Penguin, 1971.
---
Created 8 March 2020