The Royal Selangor Club. c. 1884. Seen from across the Padang, now known as Dataran Merdeka (Independence Square). Kuala Lumpur, Malaysia. According to J. M. Gullick,
Everybody" belonged to the Selangor Club founded in 1884. In 1892 it had 140 members including some who were absent from Selangor. Before there was a club everybody met everybody at Maynards, which was the only European shop in Kuala Lumpur . . . In theory Maynards was a phamaceutical chemist but it also sold liquor and a wide range of other things. Ladies went shopping in the confidencce of meeting friends and lingering to chat. The Selangor Club met a need for a social center as such. . . . It was originally housed in a "little plank building with an atap roof" to serve as a cricket as well as a social club.
To this day one of the favourite disputes among old hands is over the origin of the name "the Spotted Dog" by which the Selangor Club is always known. The most creditable explanation is that it began with a remark that "frequenters of the Spotted Dog pub must accept the company as they find it. [66]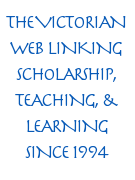 This last remark refers to the fact that the club, unlike most in colonial Asia, included Asians, Eurasians, and European workers, such as of the railway construction staff.
Photograph and text December 2000 by George P. Landow. [You may use this image without prior permission for any scholarly or educational purpose as long as you (1) credit the photographer and (2) link your document to this URL.]
References
Gullick, J. M. The Story of Kuala Lumpur (1857-1939). Singapore: Eastern Universities Press, 1983.
---
Last modified 4 December 2000