Photograph kindly provided by Rob Scarisbrick. [You may use this image without prior permission for any scholarly or educational purpose as long as you (1) credit the photographer and (2) link your document to this URL in a web document or cite the Victorian Web in a print one.]
Scarisbrick Hall. Remodelled by A.W. N. Pugin. c. 1837-45; altered by Edward Pugin, 1860 onwards. Near Southport, Lancashire. Charles Scarisbrick was a wealthy Catholic landowner who had had to fight a legal battle to inherit Scarisbrick Hall. Even before the case was finally won, he decided to make the house his own by having it remodelled. Coming from a long line of Catholics himself, he chose the young Catholic architect A. W. Pugin to do the job for him. Pugin, who accepted the commission when he was still in his early twenties, set to work on 24 April 1837, a matter of weeks before Victoria's accession, and continued working on the house for about eight years. He improved on the already Gothic features of the frontage, and added a wonderful medieval galleried hall with (later) an entrance porch and a lantern. The latter was designed as late as 1845 (Girouard 112). Adjacent to the hall on one side were three reception rooms, the Oak Room, the King's Room and the Red Drawing Room, designed to show off Scarisbrick's enormous collection of antique church woodcarvings, imports from the continent after the Napoleonic wars (see the caption to Plate 8 in Hill). Room after room of these, interspersed with Pugin's own designs for the overmantels, ceiling spandrels and so on, must have produced a heavily ornate, even claustrophobic effect.
Nothing was plain sailing with the intense and idealistic Pugin. His frustrations at Scarisbrick are suggested in a pencilled letter to Charles Scarisbrick dated 1 March 1844, apparently about the roof of the Great Hall. Complaining that only two men were working on it, he wrote, "it is really heartbreaking to have been working for years & nothing to shew anybody, not a single room finished & everything asleep. The work is twice as expensive.& it goes on so long that I positively forget my own drawings." He adds pleadingly, "pray let us get on with a little more spirit" (qtd. in Belcher 173).
Pugin would have been still more frustrated had he been able to see into the future. When Charles died and his sister Anne finally inherited the house in 1861, she had her own ambitions for the estate: she had the east wing completely rebuilt, replacing Pugin's clock tower on that side with a much higher tower designed by his son Edward in quite a different style. At once more "muscular" and more continental in appearance, this tower has "ornate and caparisoned gables and a turret surmounted by the fluttering wings of eagles" (Girouard 111). In fact, the birds are "eight huge and rather sinister heraldic doves" (qtd. in Scarisbrick). At any rate, all this had the effect of turning the elder Pugin's more quietly romantic creation into a Gothic extravaganza.
Although the house as it stands now is only partly as Pugin planned it, visitors still find it very impressive. With its elaborately carved bay windows, parapets, rooftop sculptures, turrets, dainty pinnacles and the great beacon of a tower at its far end, it has been aptly described as "a curious chronicle of nineteenth-century taste" (Hill 183), charting specifically "the move from early Victorian richness to mid-Victorian fantasy" (Girouard 118). It is now in use as a school.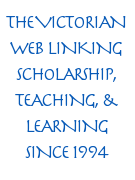 Another View
Sources
Belcher, Margaret, ed. The Collected Letters of A. W. N. Pugin. Vol. II: 1843-1845. Oxford and New York: Oxford University Press, 2003.
Girouard, Mark. The Victorian Country House. New Haven and London: Yale University Press, rev. ed. 1979. [The account of Scaribrick Hall here is quite confusing. For example, Girouard talks of the "now-demolished west wing and tower" (112), and then of Edward Pugin's "new east wing" (117). It clearly was the east wing, with its tower, that was demolished and rebuilt.
Hill, Rosemary. God's Architect: Pugin and the Building of Romantic Britain. Harmondsworth: Penguin, 2008.
"Scarisbrick Hall." Viewed 7 September 2008.
---
Last modified 7 September 2008