Holmwood House by the Glasgow architect Alexander "Greek" Thomson (1817-1875). Built for James Couper, the prosperous owner of nearby Millholm Paper Mills, Holmwood House is one of the best known of Thomson's buildings — and rightly so. Robert Crawford, for instance, writes that "if you wish to inhabit fully Greek Thomson's architectural imagination, the best place to go is his suburban villa at Holmwood in the suburb of Netherlee" (288).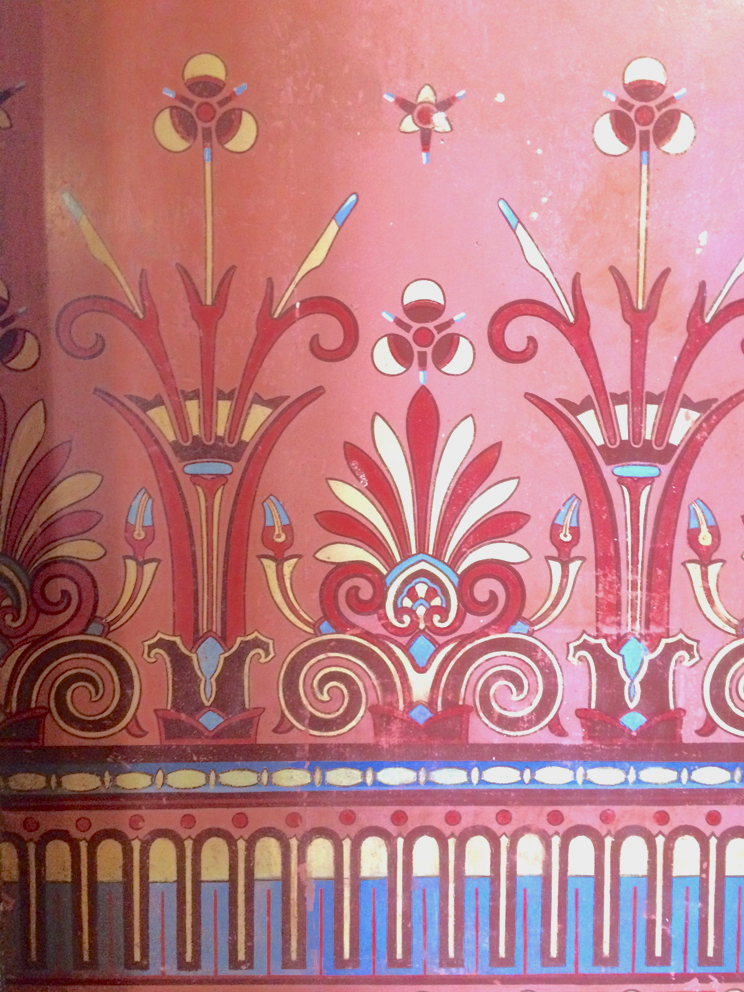 Left to right: (a) The coach house with its joining wall. (b) and (c) Glimpses of the internal decoration of Holmwood House.
Crawford comments on "its long, slitted wall joining the citadel-like villa to a coach house, and its almost Assyrian gates," and finds it "both alluring and forbidding ... like an asymmetrical assembly of small Greek temples" — in short, "utterly remarkable" (288). The Canmore site quotes Sam Small's description of the house as being in an "[i]ndividual Greek Revival style." For Small, the main points of interest are its "deep shallow-pitched slate roofs, magnificent tall lantern, incised and sculptured detail." He also draws attention to its dining-room frieze "of 21 painted panels illustrating Homer's
Iliad
." This kind of decoration was so much of its time, especially among successful businessmen eager to show their cultural credentials.
After a period of use as a convent, and continuing restoration, Holmwood House is now in the hands of the National Trust for Scotland.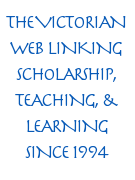 Main photograph by Edwardx on Wikipedia, kindly released on an Attribution-ShareAlike 3.0 Unported (CC BY-SA 3.0) Creative Commons licence, and slightly modified here for colour and perspective. Other photographs courtesy of the Alexander Thomson Society, with many thanks. Text by Jacqueline Banerjee.
Bibliography
The Alexander Thomson Society.
Crawford, Robert. On Glasgow and Edinburgh. Cambridge, Mass.: Harvard University Press, 2013.
"Recording Your Heritage Online: Holmwood House." Canmore. Web. 2 November 2020.
Small, Sam. Greater Glasgow: An Illustrated Architectural Guide. Edinburgh: The Royal Incorporation of Architects in Scotland, 2008.
---
Created 2 November 2020