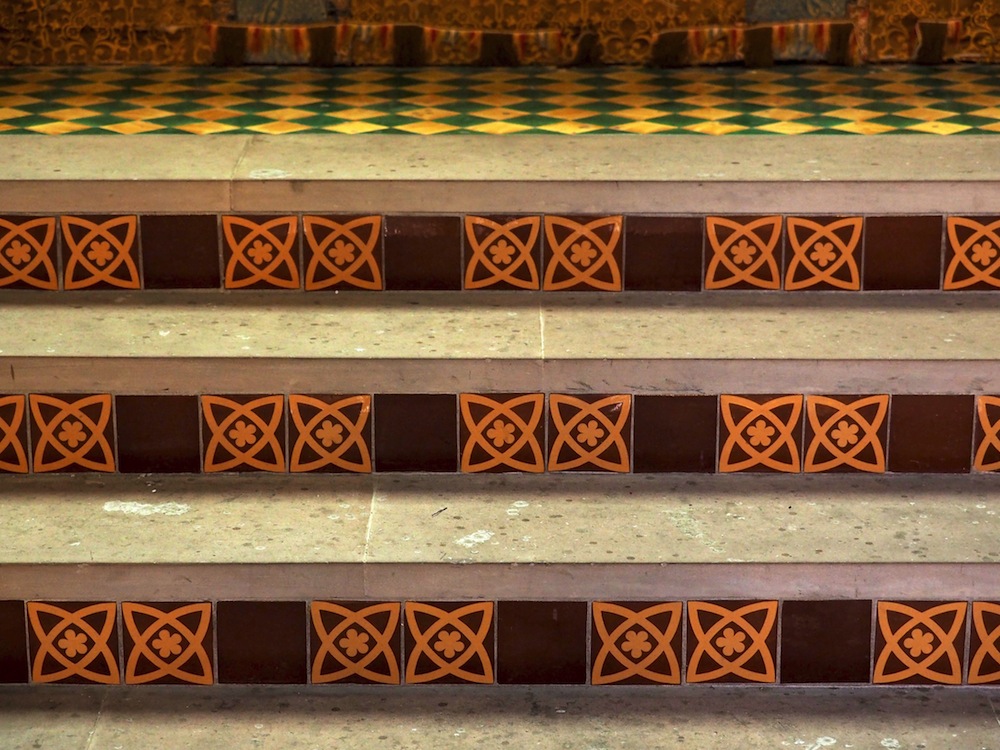 Tiling on the steps up to and in front of the sanctuary of All Saints, Jesus Lane, Cambridge, by G. F. Bodley. Designer of the tiles: Godwin of Herefordshire. Photographs kindly contributed and identified by Adrian Powter, who retains the copyright. Text and formatting by Jacqueline Banerjee. [Click on the images to enlarge them.]
Godwin of Herefordshire, founded in 1848, was one of the main suppliers of encaustic tiles for churches, railway stations and so on in the Victorian period. According to the Building News of 1890, Godwin
paid particular attention to the reproduction of medieval patterns in their entirety, both as to facsimile of form and ornament, and antique appearance of surface. He therefore attracted the attention of the late Sir George Gilbert Scott RA who was so well satisfied with his productions that he invariably specified Mr Godwin's tiles to be used in the many ecclesiastical works with which he was connected ... Mr Godwin's tiles have been used to pave no less than ten English, one Scotch, three Welsh, and two Colonial Cathedrals, besides many thousands of churches and secular buildings. [qtd. in Fawcett 10]
Left to right: (a) Tiling seen in conjunction with the hangings here, designed by Bodley. (b) Another pattern in the tiles in front of the steps. (c) Colourful tiles at the side.
Complimenting Bodley on his work at this church, the tile gazetteer for Cambridgeshire views the Godwin encaustic tiles in the chancel as playing "only a minor role in this fine decorative scheme." However, they are very striking, and an important part of the whole effect.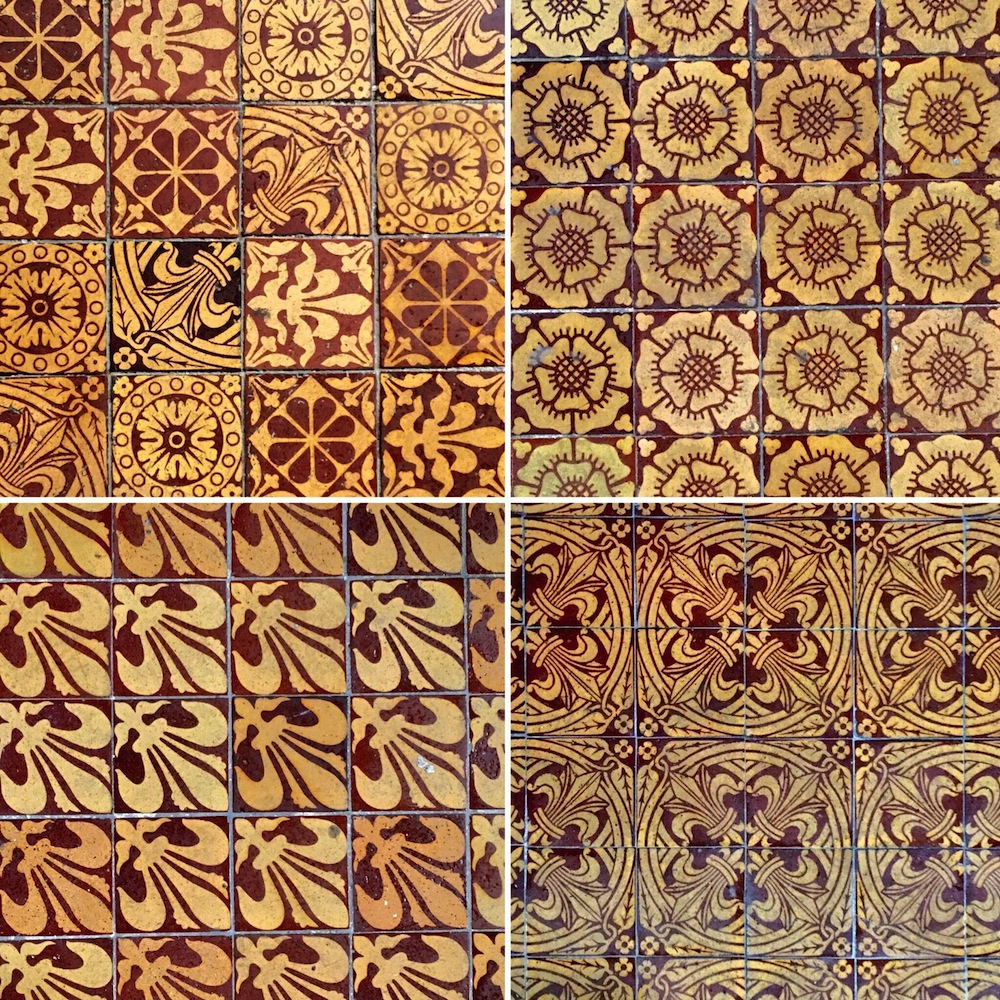 Left: Tiling by the fabric in the sanctuary. Right: Four different designs seen together.
Related Material
Bibliography
Fawcett, Jane. "Decorated Pavements and Floor Monuments in European Cathedrals and Churches." Historic Floors: Their Care and Conservation, ed. Fawcett. Pbk ed. Oxford: Butterworth/Heinemann, 2001. 1-40.
Tile Gazetteer—Cambridgeshire. Tiles & Architectural Ceramics Society. Web. 7 April 2018.
---
Created 8 April 2018