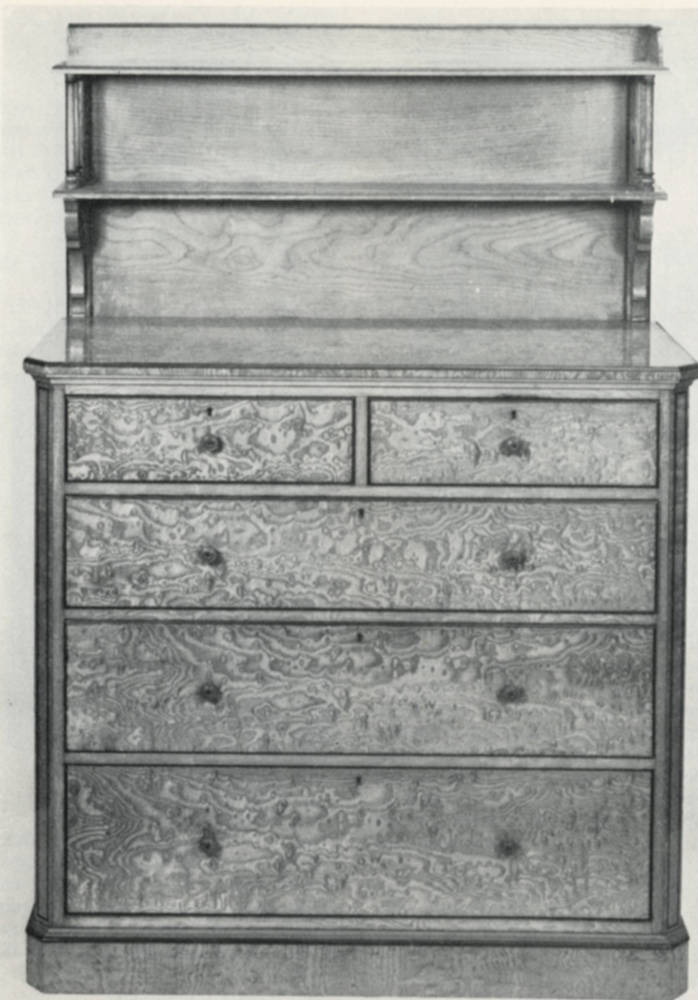 Chest of Drawers
Holland and Sons, manufacturer
1868
Hungarian Ash with a pair of shelves raised on columns and leafy spandrels, the rectangular top with canted comers with a pair and three long drawers, banded in purple heart.
"5 feet 8 inches x 4 feet (122 cm.)
This cabinet comes from a "collection of furniture was originally commissioned in 1868 by Mr R. N. Thornton from Holland and Sons, Mount Street, for his country house, Knowle Cottage, Sidmouth, Devon. Ex Collection Miss E. M. Thornton" (32).
Click on image to enlarge it