Boxer by Edwin Henry Landseer (82). 1845. 14.0 x 6.8 cm, vignetted. Dickens's The Cricket on the Hearth. A Fairy Tale of Home, Bradbury and Evans, in which all the plates have titles in the "List of Illustrations," but not neath the illustrations themselves, which are, for the most part, woodblock engravings dropped into the text.
Passage Illustrated
Then, Boxer gave occasion to more good-natured recognitions of, and by, the Carrier, than half-a-dozen Christians could have done! Everybody knew him, all along the road—especially the fowls and pigs, who when they saw him approaching, with his body all on one side, and his ears pricked up inquisitively, and that knob of a tail making the most of itself in the air, immediately withdrew into remote back settlements, without waiting for the honour of a nearer acquaintance. He had business everywhere; going down all the turnings, looking into all the wells, bolting in and out of all the cottages, dashing into the midst of all the Dame-Schools, fluttering all the pigeons, magnifying the tails of all the cats, and trotting into the public-houses like a regular customer. Wherever he went, somebody or other might have been heard to cry, "Halloa! Here's Boxer!" and out came that somebody forthwith, accompanied by at least two or three other somebodies, to give John Peerybingle and his pretty wife, Good Day. ["Chirp the Second," 82]
Illustrations for the Third Volume of the Pears' Centenary
Christmas Books

of Charles Dickens (1912)

Each contains about thirty illustrations from original drawings by Charles Green, R. I. — Clement Shorter [1912]

Scanned image and text by Philip V. Allingham. [You may use this image without prior permission for any scholarly or educational purpose as long as you (1) credit the person who scanned the image and (2) link your document to this URL in a web document or cite the Victorian Web in a print one.]
Bibliography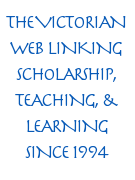 Dickens, Charles. Christmas Books, illustrated by Sol Eytinge, Junior. Diamond Edition. 14 vols. Boston: Ticknor and Fields, 1867.
_____. Christmas Books, illustrated by Fred Barnard. Household Edition. 22 vols. London: Chapman and Hall, 1878. Vol. XVII.
_____. Christmas Books, illustrated by A. A. Dixon. London & Glasgow: Collins' Clear-Type Press, 1906.
_____. Christmas Books. Illustrated by Harry Furniss. The Charles Dickens Library Edition. 18 vols. London: Educational Book, 1910. Vol. VIII.
_____. Christmas Stories. Illustrated by E. A. Abbey. The Household Edition. New York: Harper and Brothers, 1876.
_____. The Cricket on the Hearth. A Fairy Tale of Home. Illustrated by John Leech, Daniel Maclise, Richard Doyle, Clarkson Stanfield, and Edwin Landseer. Engraved by George Dalziel, Edward Dalziel, T. Williams, J. Thompson, R. Graves, and Joseph Swain. London: Bradbury and Evans, 1846 [December 1845].
_____. The Cricket on the Hearth. Edited by Clement Shorter. Illustrated by L. Rossi. The Centenary Edition. London: A & F Pears, 1912.
---
Created 20 February 2001

Last modified 26 March 2020