The Jew and Morris Bolter begin to understand each other — nineteenth steel engraving and later watercolour for Charles Dickens's The Adventures of Oliver Twist; or, The Parish Boy's Progress, first published in volume by Richard Bentley after its November 1838 appearance in Bentley's Miscellany, Part 19, Chapter XLII. 4 ½ by 3 ¾ inches (11.3 cm by 9.4 cm), vignetted, facing page 241. Cruikshank's own 1866 watercolour, commissioned by F. W. Cosens, is the basis for the 1903 chromolithograph. [Click on the images to enlarge them.]
Passage Illustrated: A Fortuitous Meeting
Mr. Claypole looked into the porter-pot with an aspect of deep wisdom; and having well shaken its contents, nodded condescendingly to Charlotte, and took a draught, wherewith he appeared greatly refreshed. He was meditating another, when the sudden opening of the door, and the appearance of a stranger, interrupted him.
The stranger was Mr. Fagin. And very amiable he looked, and a very low bow he made, as he advanced, and setting himself down at the nearest table, ordered something to drink of the grinning Barney.
"A pleasant night, sir, but cool for the time of year," said Fagin, rubbing his hands. "From the country, I see, sir?"
How do yer see that?" asked Noah Claypole.
"We have not so much dust as that in London," replied Fagin, pointing from Noah's shoes to those of his companion, and from them to the two bundles.
"Yer a sharp feller," said Noah. "Ha! ha! only hear that, Charlotte!"
"Why, one need be sharp in this town, my dear," replied the Jew, sinking his voice to a confidential whisper; "and that's the truth."
Fagin followed up this remark by striking the side of his nose with his right forefinger, — a gesture which Noah attempted to imitate, though not with complete success, in consequence of his own nose not being large enough for the purpose. However, Mr. Fagin seemed to interpret the endeavour as expressing a perfect coincidence with his opinion, and put about the liquor which Barney reappeared with, in a very friendly manner.
"Good stuff that," observed Mr. Claypole, smacking his lips.
"Dear!" said Fagin. "A man need be always emptying a till, or a pocket, or a woman's reticule, or a house, or a mail-coach, or a bank, if he drinks it regularly."
Mr. Claypole no sooner heard this extract from his own remarks than he fell back in his chair, and looked from the Jew to Charlotte with a countenance of ashy paleness and excessive terror.
"Don't mind me, my dear," said Fagin, drawing his chair closer. "Ha! ha! it was lucky it was only me that heard you by chance. It was very lucky it was only me."
"I didn't take it," stammered Noah, no longer stretching out his legs like an independent gentleman, but coiling them up as well as he could under his chair; "it was all her doing; yer've got it now, Charlotte, yer know yer have."
"No matter who's got it, or who did it, my dear," replied Fagin, glancing, nevertheless, with a hawk's eye at the girl and the two bundles. "I'm in that way myself, and I like you for it."
"In what way?" asked Mr. Claypole, a little recovering.
"In that way of business," rejoined Fagin; "and so are the people of the house. You've hit the right nail upon the head, and are as safe here as you could be. There is not a safer place in all this town than is the Cripples; that is, when I like to make it so. And I have taken a fancy to you and the young woman; so I've said the word, and you may make your minds easy."
Noah Claypole's mind might have been at ease after this assurance, but his body certainly was not; for he shuffled and writhed about, into various uncouth positions: eyeing his new friend meanwhile with mingled fear and suspicion. [Chapter XLII, "An old Acquaintance of Oliver's, exhibiting decided marks of Genius, becomes a public Character in the Metropolis," p. 241 in the 1846 edition]
Commentary: A Business Meeting in "a low public-house, in the filthiest part of Little Saffron Hill"
Part 18 of the novel as serialized in the illustrated monthly periodical edited by Dickens himself for the first two years of its existence, Bentley's Miscellany contained chapters 40 and 41, neither of which has an illustration; Part 19, contains chapters 42 and 43 — and a single illustration marking the meeting of Oliver's old nemesis, the spindly-legged Noah Claypole (who has robbed Sowerberry's till and fled to London with the Sowerberrys' maid, Charlotte) and Fagin, who has made his temporary headquarters at the disreputable public house known as The Three Cripples. Cruikshank realises the moment when Noah believes he has met a kindred spirit, a knowing denizen of the metropolis — just prior to Noah's becoming highly apprehensive when by chance Fagin asserts that making drinking such a beverage will require augmenting one's income by such illegal expedients as robbing the master's till.
Having been at Broadstairs for a seaside holiday during the summer months, Dickens skipped an instalment for Bentley's Miscellany in September. He thereby missed the opportunity to preview Cruikshank's work, and critique it in advance of the printing of the monthly number in the magazine. Although Dickens let this illustration of the urban thief and the small-town bad boy stand at the time, in his 1846 revisions, Dickens revised the accompanying text significantly: he edited out "the Jew," and replaced it with the name "Fagin" in 1867, but the caption endures because it is embedded in the steel-engraving itself.
Whereas Cruikshank enjoys the character comedy of country-bumpkin Noah's attempting to look as "knowing," as worldly wise as his new Hogarthian acquaintance, both Eytinge and Mahoney have realised the moment when Noah and Charlotte have travelled on foot far enough south to see the lights of London. In contrast to these "dark" scenes Harry Furniss has remodelled the Cruikshank plate. The setting is once again The Three Cripples in Little Saffron Hill, the part of London through which the Artful Dodger leads Oliver at the beginning of the book. The bundle that sturdy Charlotte has shouldered all the way to London now lies between the exploitative males, and Noah is again to the left of the table, satisfying his appetite, as he is in Mr. Claypole as he appeared when his master was out in chapter 27.
A much more amusing subject from this monthly part is the trial of Jack Dawkins as observed by "Morris Bolter," the alias which Fagin has given Noah Claypole now that he has joined the gang of pickpocketing gypsies — but only the Household Edition illustrator James Mahoney realizes this scene, "What is this?" Inquired one of the magistrates. "A pick-pocketing case, your worship", with the plucky, street-wise Jack, channeling the waggish Sam Weller of Dickens's previous novel, the Pickwick Papers, debating with the magistrate the validity of the British legal system and challenging the authority of the court since it violates his "rights" as an Englishman. Despite his delighting the onlookers in the courtroom, as he is an inveterate criminal, the magistrates sentence the Dodger to transportation in chapter 43. Incarcerated and thus sentenced, the Dodger is therefore no longer a useful tool for Fagin. Thus, coincidental arrival of Noah at this juncture is highly convenient as Fagin will shortly need somebody to follow Nancy whom Sikes's doxy does not already know.
Although a relatively minor character, in Dickens's text Noah has a distinctive drawl ("yer") that renders him instantly recognizable, just as Cruikshank has given him a unique form (long, thin legs and a head like a globe with a fringe of hair obscuring his forehead) that renders him unmistakable in his four appearances, three of which are with Charlotte, the vacuous housemaid infatuated with his irreverent and exploitative personality. Through his serial illustrations Cruikshank provides visual continuity by making Oliver conspicuous as the eponymous character in fourteen plates (the majority of these being in the first half of the novel); the obnoxious Noah as his antagonistic double (a charity boy with an eye to the main chance) appears only four times, in plates accompanying chapters 6, 27, 42, and 46. These scenes contrast Noah's dishonesty and "smartness" with Oliver's fundamentally honest and sensitive way of coping with life's trials, for Noah, alternately cringing and posturing, is an example of both operant conditioning and Darwinian ethos — as, of course, are the Dodger (five appearances), Sikes (five appearances), Fagin (five appearances), and Charley Bates (four appearances). Whereas Noah is inherently a mean-spirited bully, Oliver is a noble, honourable, and sensitive underdog, possessing a strong sense of social justice. The characters most like him in nature are Mr. Brownlow (three appearances) and Rose Maylie (two appearances), so that Cruikshank's strategy is overwhelming contrast rather than comparison. With his distinctive profile, Oliver's image provides considerable visual continuity, and physically in terms of face and form Oliver like the other characters whom Cruikshank depicts changes little in face and body throughout the sequence of twenty-four illustrations, although unlike the other figures he does change in his clothing, signalling his changes in fortune as goes back and forth from the influences and milieus of Fagin and Bumble to those of Brownlow and Rose Maylie. To mark his rural origins, Cruikshank has exchanged Noah's regency fashions of his second appearance into an agricultural labourer's linen smockfrock in this and in his final appearance. Significantly, while Noah looks the same as he spies on Nancy in the succeeding illustration, set on the south stairs of New London Bridge, Nancy, activated by an awakening conscience, becomes more slender and more attractive as she transcends this social barrier by conveying vital information about Monks's machinations and appearance to Oliver's benefactors.
Relevant Illustrations from Other Editions (1867-1910)
Left: Sol Eytinge, Junior's Noah and Charlotte (1867). Centre: James Mahoney's "Look there! Those are the lights of London" (1871). Right: F. W. Pailthorpe's vibrant realisation of The Free and Easy (1886). [Click on the images to enlarge them.]
Harry Furniss's Charles Dickens Library Edition illustration
Fagin and Noah understand each other
(1910). [Click on images to enlarge them.]
Related Material
Scanned images and text by Simon Cooke, color correction, sizing, caption, and commentary by Philip V. Allingham. [You may use these images without prior permission for any scholarly or educational purpose as long as you (1) credit the photographer and (2) link your document to this URL in a web document or cite the Victorian Web in a print one.]
Bibliography
Bentley, Nicolas, Michael Slater, and Nina Burgis. The Dickens Index. New York and Oxford: Oxford U. P., 1990.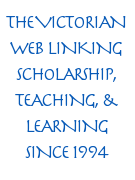 Cohen, Jane Rabb. "George Cruikshank." Charles Dickens and His Original Illustrators. Columbus: Ohio State U. P., 1980. Pp. 15-38.
Darley, Felix Octavius Carr. Character Sketches from Dickens. Philadelphia: Porter and Coates, 1888.
Davis, Paul. Charles Dickens A to Z: The Essential Reference to His Life and Work. New York: Facts On File, 1998.
Dickens, Charles. The Adventures of Oliver Twist; or, The Parish Boy's Progress. Illustrated by George Cruikshank. London: Bradbury and Evans; Chapman and Hall, 1846.
_______. Oliver Twist. Works of Charles Dickens. Household Edition. 55 vols. Illustrated by F. O. C. Darley and John Gilbert. New York: Sheldon and Co., 1865.
_______. Oliver Twist. Works of Charles Dickens. Diamond Edition. 14 vols. Illustrated by Sol Eytinge, Jr. Boston: Ticknor and Fields, 1867.
_______. Oliver Twist. Works of Charles Dickens. Household Edition. 22 vols. Illustrated by James Mahoney. London: Chapman and Hall, 1871. Vol. I.
_______. The Adventures of Oliver Twist. Works of Charles Dickens. Charles Dickens Library Edition. 18 vols. Illustrated by Harry Furniss. London: Educational Book Company, 1910. Vol. 3.
Forster, John. "Oliver Twist 1838." The Life of Charles Dickens. Ed. B. W. Matz. The Memorial Edition. 2 vols. Philadelphia: J. B. Lippincott, 1911. Vol. 1, book 2, chapter 3. Pp. 91-99.
Grego, Joseph (intro) and George Cruikshank. "The Jew and Morris Bolter begin to understand each other." Cruikshank's Water Colours. [27 Oliver Twist illustrations, including the wrapper and the 13-vignette title-page produced for F. W. Cosens; 20 plates for William Harrison Ainsworth's The Miser's Daughter: A Tale of the Year 1774; 20 plates plus the proofcover the work for W. H. Maxwell's History of the Irish Rebellion in 1798 and Emmett's Insurrection in 1803]. London: A. & C. Black, 1903. OT = pp. 1-106]. Page 74.
Kitton, Frederic G. "George Cruikshank." Dickens and His Illustrators: Cruikshank, Seymour, Buss, "Phiz," Cattermole, Leech, Doyle, Stanfield, Maclise, Tenniel, Frank Stone, Topham, Marcus Stone, and Luke Fildes. 1899. Rpt. Honolulu: U. Press of the Pacific, 2004. Pp. 1-28.
Pailthorpe, Frederic W. (Illustrator). Charles Dickens's Oliver Twist. London: Robson & Kerslake, 1886. Set No. 118 (coloured) of 200 sets of proof impressions.
Patten, Robert L. George Cruikshank's Life, Times, and Art, Volume Two: 1836-1878. New Brunswick, New Jersey: Rutgers University Press, 1996.
Patten, Robert L. George Cruikshank: A Revaluation. Princeton: Princeton U. P., 1992.
---
Created 14 February 2015 Last updated 15 January 2022