dward Dalziel, born in 1817 in Wooler, was the fifth of twelve sons of a Northumbrian artist. In 1839, he joined his brother George in London to build the renowned engraving firm that worked on so many important nineteenth-century British book illustrations. The Dalziel brothers -- the name is pronounced "dal-iel" -- were the leading Victorian wood-engravers, and they created the actual blocks from which illustrations were printed, using both their own original drawings or, more often, work by other artists, including, Arthur Boyd Houghton, John Gilbert, William Holman Hunt, John Everett Millais, and Dante Gabriel Rossetti.
Edward made a very few illustrations for Jean Ingelow's Poems, for Dalziel's Arabian Nights, two for Willmott's Poems of the Nineteenth Century and a few for other books, but produced almost nothing for the illustrated magazines.
In 1860, Thomas Dalziel joined the now-famous firm, the fourth family member to do so (John having joined in 1852). Thomas made many book illustrations, at first in a style much influenced by prolific book and periodical illustrator Sir John Gilbert. Many of his designs are workmanlike rather than inspired -- it is hard to avoid the suspicion that they are there to increase the numbers of pictures in otherwise under-illustrated books. However, at his best he is far above his average, notably in his work for Bunyan's Pilgrim's Progress and The Arabian Nights. According to J. A. Hammerton in The Dickens Picture-Book (1911):
the most important illustrated edition [of Dickens's works], published soon after the death of the novelist, was that which Messrs. Chapman & Hall began to issue in 1871 under the title of "The Household Edition." As those famous wood-engravers, the brothers Dalziel, who were foremost in all artistic book-work of their generation, and had been associated with the production of the illustrations for the works of Dickens during the lifetime of the author, were peculiarly identified with the Household Edition, we cannot do better than turn to their own account of the undertaking as set forth in their most engaging work, The Dalziel Brothers.
"By far the most important commission ever placed in our hands by Messrs. Chapman & Hall was the production and entire control of the illustrations for the 'Household Edition' of the Works of Charles Dickens, which was commenced in serial form in 1871 and completed in 1879." [21-23]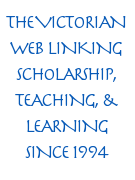 Dalziel engravings were used exclusively for the Chapman and Hall/Charles Scribner's Sons Anglo-American collaboration Centenary Edition of the Works of Charles Dickens (1911), to which E. G. Dalziel contributed illustrations, along with such prominent late Victorian illustrators as Marcus Stone, Fred Walker, F. A. Fraser, H. French, J. Mahony, Townley Green, and Charles Green. Characteristic of Edward Dalziel's work in that edition are his plates "Mrs. Lirriper's Lodgings," "Mrs. Lirriper," and "Dr. Marigold" in the volume Christmas Stories from "Household Words" and "All the Year Round". The style is symbolic and heavy, focusing on dramatic poses and offering little elaboration on details of setting.
Bibliography
Cambridge Biographical Dictionary, ed. Magnus Magnusson and Rosemary Goring. Cambridge and New York: Cambridge University Press, 1990.
Hammerton, J. A. The Dickens Picture-Book. London: Educational Book Company, 1911.
http://www.speel.demon.co.uk/artists2/dalziel.htm
Link for the Moxon Tennyson: http://www.speel.demon.co.uk/other/tennyson.htm
---
Last modified 31 July 2007