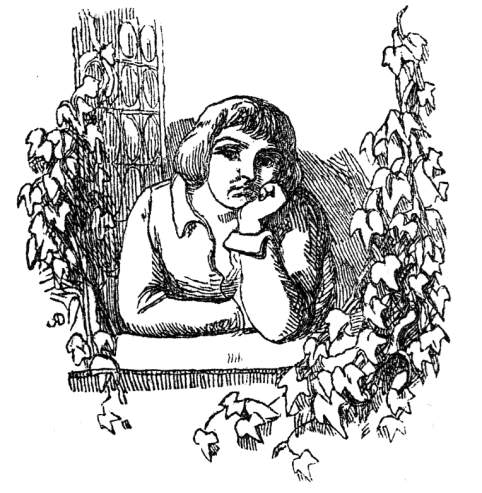 Gluck looks out the window
Richard Doyle
1851
Wood-engraving
Chapter II, Ruskin's The King of the Golden River
Source: Library Edition I.327.
[Gluck climbing the mountain]
"He sauntered disconsolately to the window, and sat himself down to catch the fresh evening air, and escape the hot breath of the furnace. Now this windw commanded a direct view of the range of mountains, which, as I told you before, overhung the Treasure Valley, and more especially of the peak from which fell the Golden River" (III.327).