Mr. Nadgett
Sol Eytinge, Jr.
1867
[Click on image to enlarge it.]
See commentary below
Image scan and text by Philip V. Allingham; formatting by George P. Landow.
You may use this image without prior permission for any scholarly or educational purpose as long as you (1) credit the person who scanned the image and (2) link your document to this URL in a web document or cite the Victorian Web in a print one.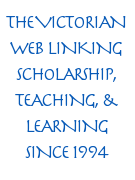 Shabby, secretive, and reflective, Nadgett is one of Dickens's first detectives. The illustration is presumably set in the lavish boardroom of Chairman Tigg Montague's Anglo-Bengalee Disinterested Loan and Life Assurance Company in London. The plausible confidence man employs Nadgett as his private investigator; in this instance, Tigg charges Nadgett with discovering as much as possible about his hot-headed investor Jonas Chuzzlewit, who has just left. The passage that Eytinge has realised describes Nadgett's appearance, mannerisms, secretive nature:
He was the man at a pound a week who made the inquiries. It was no virtue or merit in Nadgett that he transacted all his Anglo-Bengalee business secretly and in the closest confidence; for he was born to be a secret. He was a short, dried-up, withered old man, who seemed to have secreted his very blood; for nobody would have given him credit for the possession of six ounces of it in his whole body. How he lived was a secret; where he lived was a secret; and even what he was, was a secret. In his musty old pocket-book he carried contradictory cards, in some of which he called himself a coal-merchant, in others a wine-merchant, in others a commission-agent, in others a collector, in others an accountant: as if he really didn't know the secret himself. He was always keeping appointments in the City, and the other man never seemed to come. He would sit on 'Change for hours, looking at everybody who walked in and out, and would do the like at Garraway's, and in other business coffee-houses, in some of which he would be occasionally seen drying a very damp pocket-handkerchief before the fire, and still looking over his shoulder for the man who never appeared. He was mildewed, threadbare, shabby; always had flue upon his legs and back; and kept his linen so secretly buttoning up and wrapping over, that he might have had none — perhaps he hadn't. He carried one stained beaver glove, which he dangled before him by the forefinger as he walked or sat; but even its fellow was a secret. Some people said he had been a bankrupt, others that he had gone an infant into an ancient Chancery suit which was still depending, but it was all a secret. He carried bits of sealing-wax and a hieroglyphical old copper seal in his pocket, and often secretly indited letters in corner boxes of the trysting-places before mentioned; but they never appeared to go to anybody, for he would put them into a secret place in his coat, and deliver them to himself weeks afterwards, very much to his own surprise, quite yellow. He was that sort of man that if he had died worth a million of money, or had died worth twopence halfpenny, everybody would have been perfectly satisfied, and would have said it was just as they expected. And yet he belonged to a class; a race peculiar to the City; who are secrets as profound to one another, as they are to the rest of mankind. [Chapter 27; The Diamond Edition, p. 258-59]
Phiz managed to make the private detective Nadgett a shadowy figure, depicting him just once and somewhat indistinctly in "Mr. Nadgett Breathes, as Usual, an Atmosphere of Mystery" (February 1844). Eytinge takes a very different approach, offering the single glove which Nagett is so wont to contemplate, and positioning him in front of an expansive fireplace in the corporate boardroom (account books and an inkstand suggestive of commerce sit on the mantel, left) to accentuate his dinginess. Eytinge's "shabby" figure is indeed "old" and "withered" and even "dried-up," but hardly "short." One has no sense of whether he is wearing a shirt or not. A great observer of mankind and supremely suspicious of those whom he is hired to investigate, Eytinge's Nadgett, his hand to his chin, seems to turn his thoughtful gaze upon the reader.
Bibliography
Bentley, Nicolas, Michael Slater, and Nina Burgis. The Dickens Index. Oxford and New York: Oxford U. P., 1988.
Davis, Paul. Charles Dickens A to Z: The Essential Reference to His Life and Work. New York: Checkmark and Facts On File, 1998.
Dickens, Charles. The Life and Adventures of Martin Chuzzlewit. Il. Sol Eytinge, Jr. Engraved by A. V. S. Anthony. The Diamond Edition. Boston: Ticknor and Fields, 1867.
Dickens, Charles. The Life and Adventures of Martin Chuzzlewit (1842-43). Il. Hablot Knight Browne ("Phiz"). London: Chapman and Hall, 1843.
Hammerton, J. A. The Dickens Picture-Book. London: Educational Book Co., 1910.
Kitton, Frederic G. Dickens and His Illustrators. 1899. Rpt. Honolulu: U. Press of the Pacific, 2004.
Lester, Valerie Browne. Phiz: The Man Who Drew Dickens. London: Chatto and Windus, 2004.
Steig, Michael. Dickens and Phiz. Bloomington & London: Indiana U. P., 1978.
---

Victorian
Web

Illus-
tration

Martin
Chuzzlewit

Sol
Eytinge

Next
Last modified 7 May 2012