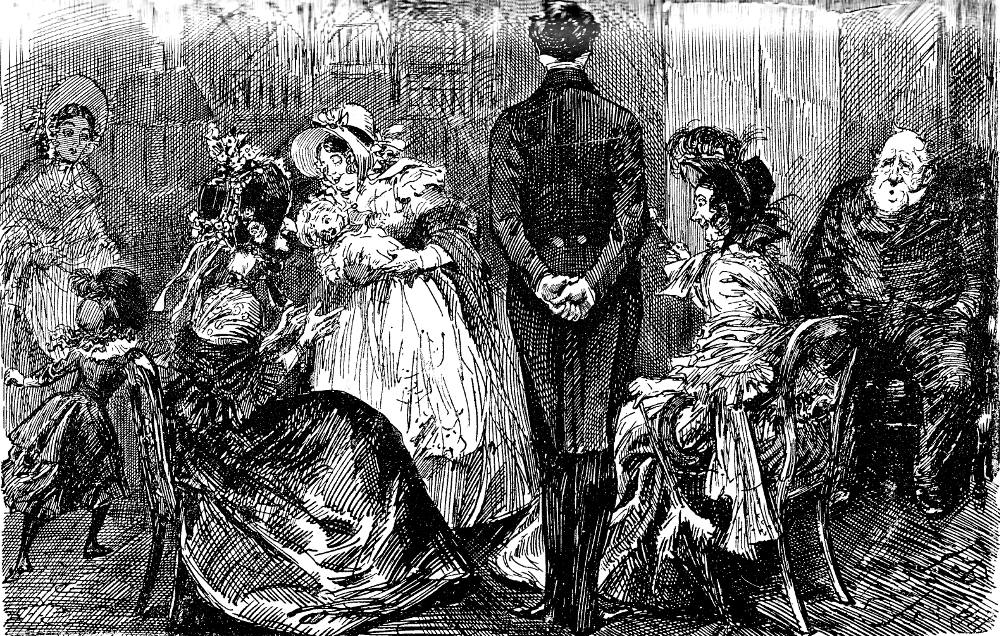 After the Christening by Harry Furniss in The Charles Dickens Library Edition (1910) — from Chapter 5, "Paul's Progress and Christening" (8.7 x 13.3 cm; 3 ⅛ x 5 ⅛ inches, framed) occupies its own page, facing IX, 64. Caption: Mr. Dombey stood frigidly watching his little daughter, who, clapping her hands, and standing on tip-toe before the throne of his son and heir, lured him to bend down from his high estate, and look at her. [Click on the images to enlarge them.]
Passage Illustrated: Captain Cuttle uncovers the theme of the novel
The atmosphere became or might have become colder and colder, when Mr. Dombey stood frigidly watching his little daughter, who, clapping her hands, and standing on tip-toe before the throne of his son and heir, lured him to bend down from his high estate, and look at her. Some honest act of Richards's may have aidedthe effect, but he did look down, and held his peace. As his sister hid behind her nurse, he followed her with his eyes; and when she peeped out with a merry cry to him, he sprang up and crowed lustily — laughing outright when she ran in upon him; and seeming to fondle her curls with his tiny hands, while she smothered him with kisses.
Was Mr Dombey pleased to see this? He testified no pleasure by the relaxation of a nerve. . . . [Chapter 5. "Paul's Progress and Christening," 57]
The Relevant Illustrations of the Early Chapters of the Novel in Other Editions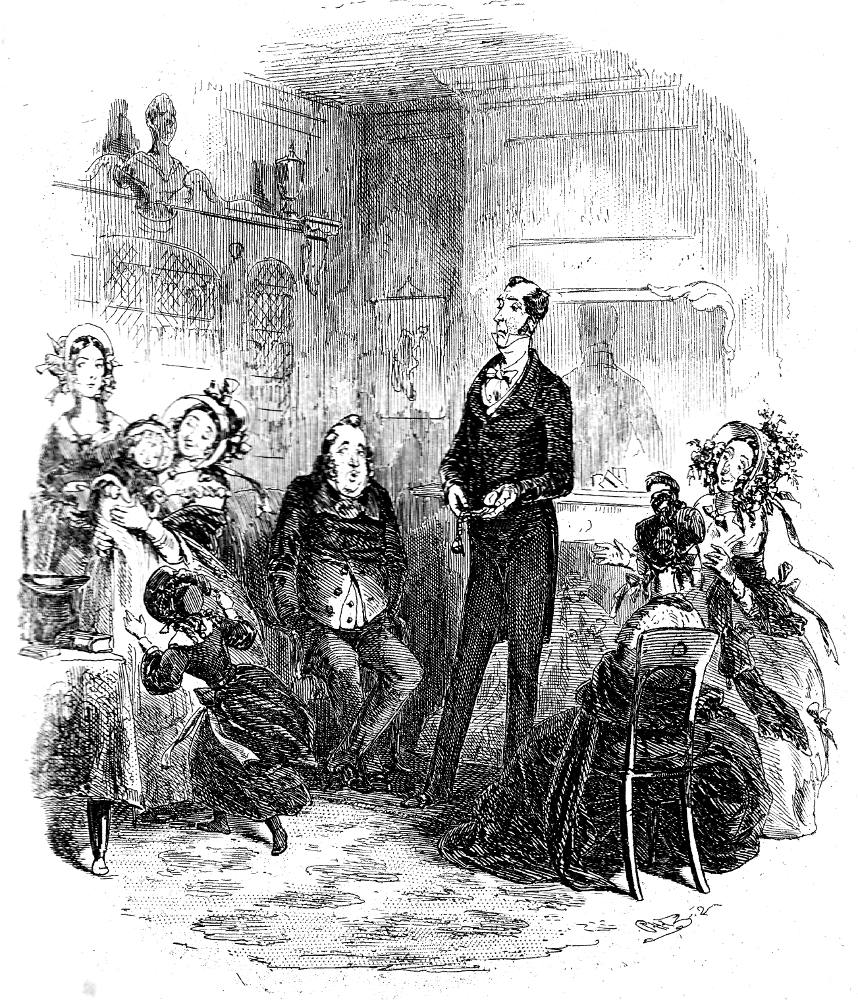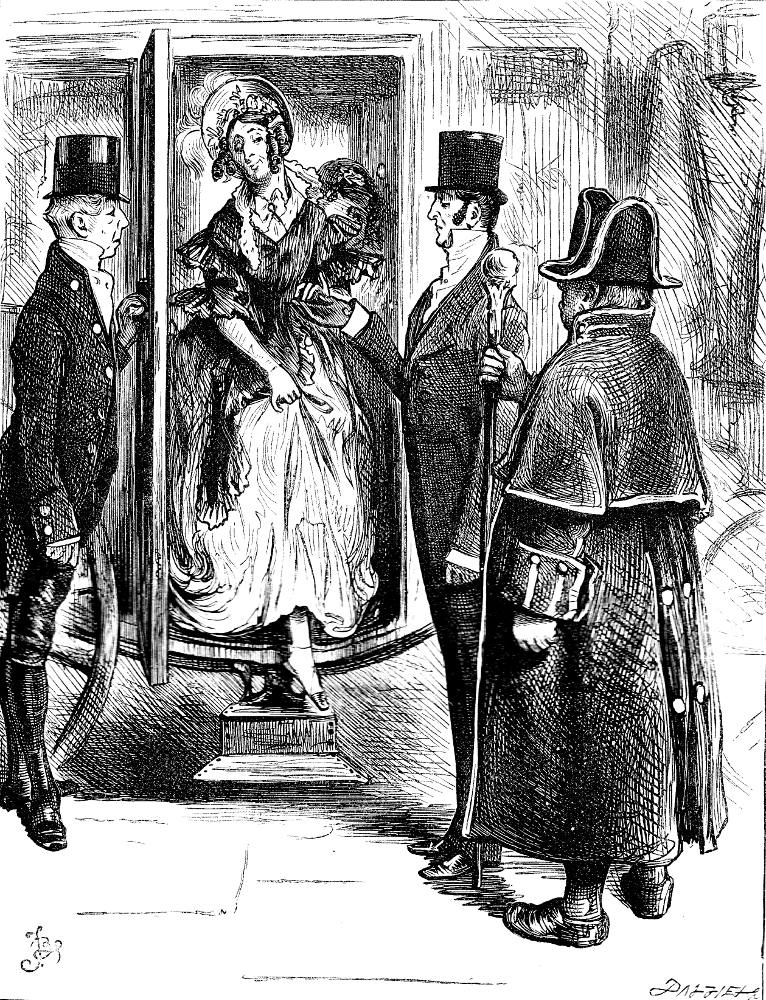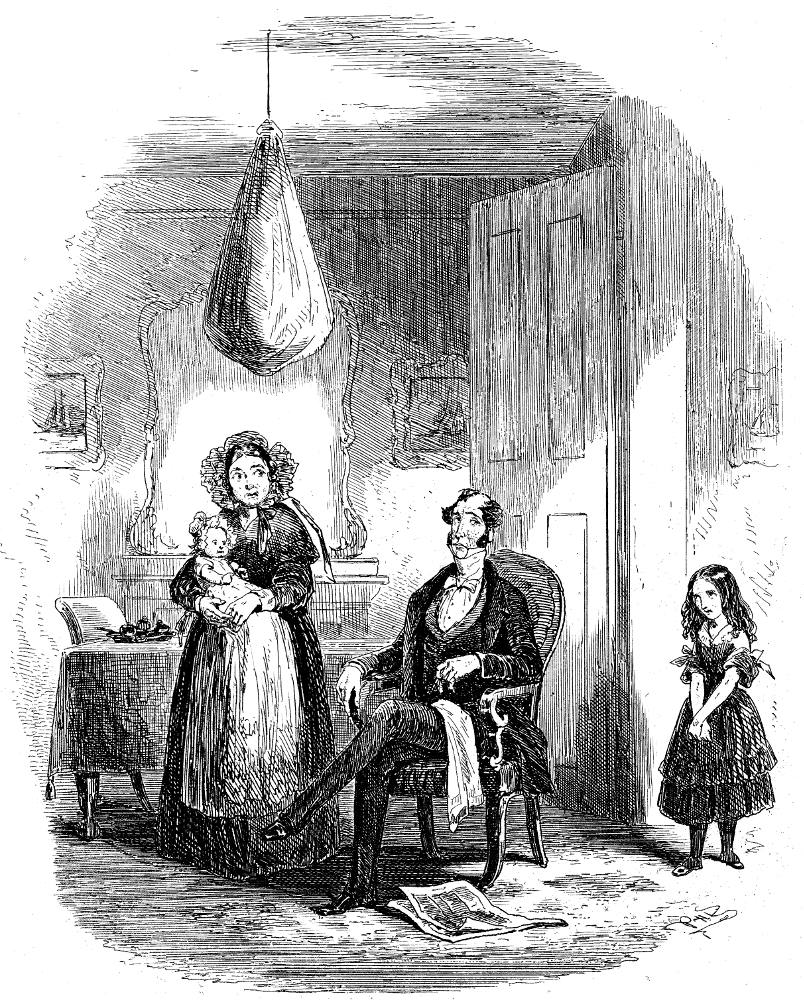 Left: Phiz's November 1846 illustration for the sixth chapter, The Christening Party. Centre: Fred Barnard's Household Edition illustration for the same chapter: Mr. Dombey dismounting first to help the ladies out (1877). Right: Phiz's October 1846 introduction of the merchant-prince and his dependents, The Dombey Family.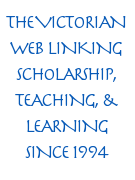 Related Material, including Other Illustrated Editions of
Dombey and Son
Scanned image and text by Philip V. Allingham. [You may use this image without prior permission for any scholarly or educational purpose as long as you (1) credit the person who scanned the image and (2) link your document to this URL in a web document or cite the Victorian Web in a print one.]
Bibliography
Dickens, Charles. Dombey and Son. Illustrated by Phiz. (Hablot K. Browne). London: Chapman and Hall, 1848.
_______. Dombey and Son. Illustrated by Fred Barnard. 61 wood-engravings. The Household Edition. 22 vols. London: Chapman and Hall, 1877. XV.
_______. Dealings with the Firm of Dombey and Son: Wholesale, Retail, and for Exportation. Illustrated by Harry Furniss. The Charles Dickens Library Edition. London: Educational Book Company, 1910. IX.
---
Last modified 23 December 2019