Edith tearing off her jewels by Harry Furniss in The Charles Dickens Library Edition (1910) — from Chapter 47, "The Thunderbolt," (8.4 x 14.6 cm; 3 ¾ x 5 ½ inches, vignetted) occupies its own page, facing IX, 673. Caption: Edith lifted her hand to the tiara of bright jewels radiant on her head, and cast the gems upon the ground. From each arm, she unclasped a diamond bracelet, flung it down, and trod upon the glittering heap. Without a word, she looked on Mr. Dombey to the last, in moving to the door. [Click on the image to enlarge it.]
Passage Illustrated: Edith defies her Husband in front of Carker
"Perhaps," said Carker, with an unusual and indefinable taunt in his air, "you mistook my position, when you honoured me with the negotiations in which I have been engaged here" — with a motion of his hand towards Mrs. Dombey.
"Not at all, Sir, not at all," returned the other haughtily. "You were employed —"
"Being an inferior person, for the humiliation of Mrs. Dombey. I forgot. Oh, yes, it was expressly understood!" said Carker. "I beg your pardon!"
As he bent his head to Mr. Dombey, with an air of deference that accorded ill with his words, though they were humbly spoken, he moved it round towards her, and kept his watching eyes that way.
She had better have turned hideous and dropped dead, than have stood up with such a smile upon her face, in such a fallen spirit's majesty of scorn and beauty. She lifted her hand to the tiara of bright jewels radiant on her head, and, plucking it off with a force that dragged and strained her rich black hair with heedless cruelty, and brought it tumbling wildly on her shoulders, cast the gems upon the ground. From each arm, she unclasped a diamond bracelet, flung it down, and trod upon the glittering heap. Without a word, without a shadow on the fire of her bright eye, without abatement of her awful smile, she looked on Mr Dombey to the last, in moving to the door; and left him. [Chapter 47, "The Thunderbolt," 675]
Pertinent Scenes from Other Illustrated Editions (1847 and 1877)
Left: Phiz's dramatisation of a different side of Edith's character as he focuses on her relationship with her step-daughter: Florence and Edith on the staircase (Ch. 47, December 1847). Right: Fred Barnard's Household Edition version of the scene in which Edith defies her husband: Flung it down, and trod upon the glittering heap (1877).
Related Material, including Other Illustrated Editions of
Dombey and Son
Scanned image and text by Philip V. Allingham. [You may use this image without prior permission for any scholarly or educational purpose as long as you (1) credit the person who scanned the image and (2) link your document to this URL in a web document or cite the Victorian Web in a print one.]
yd's five Player's Cigarette Cards for
, 1910
Bibliography
Dickens, Charles. Dealings with the Firm of Dombey and Son: Wholesale, Retail, and for Exportation. Illustrated by Harry Furniss. The Charles Dickens Library Edition. London: Educational Book Company, 1910. IX.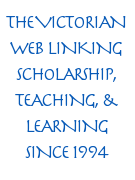 _______. Dombey and Son. Illustrated by Hablot Knight Browne (Phiz). 8 coloured plates. London and Edinburgh: Caxton and Ballantyne, Hanson, 1910.
_______. Dombey and Son. Illustrated by Fred Barnard [62 composite wood-block engravings]. The Works of Charles Dickens. The Household Edition. 22 vols. London: Chapman and Hall, 1877. XV.
---
Created 7 January 2021