Mr. Toots Makes a Speech by Harry Furniss in The Charles Dickens Library Edition (1910) — from Chapter 59, "Retribution" (9.5 x 14.4 cm; 3 ¾ x 5 ¾ inches, vignetted) occupies its own page, facing IX, 865. Caption: "May the torch of Hymen be the beacon of joy, and may the flowers we have this day strewed in their path, be the — the banishers of — of gloom!". [Click on the image to enlarge it.]
Passage Illustrated: Toots's flowery wedding speech
There was a breakfast afterwards, limited to the same small party; at which the spirits of Mr Feeder, B. A., were tremendous, and so communicated themselves to Mrs. Toots that Mr. Toots was several times heard to observe, across the table, "My dear Susan, don't exert yourself!" The best of it was, that Mr. Toots felt it incumbent on him to make a speech; and in spite of a whole code of telegraphic dissuasions from Mrs. Toots, appeared on his legs for the first time in his life.
"I really," said Mr. Toots, "in this house, where whatever was done to me in the way of — of any mental confusion sometimes — which is of no consequence and I impute to nobody — I was always treated like one of Doctor Blimber's family, and had a desk to myself for a considerable period — can — not — allow — my friend Feeder to be —"
Mrs. Toots suggested "married."
"It may not be inappropriate to the occasion, or altogether uninteresting," said Mr. Toots with a delighted face, "to observe that my wife is a most extraordinary woman, and would do this much better than myself—allow my friend Feeder to be married — especially to —"
Mrs. Toots suggested "to Miss Blimber."
"To Mrs Feeder, my love!" said Mr Toots, in a subdued tone of private discussion: "whom God hath joined," you know, "let no man" — don't you know? I cannot allow my friend Feeder to be married — especially to Mrs. Feeder — without proposing their — their — Toasts; and may," said Mr. Toots, fixing his eyes on his wife, as if for inspiration in a high flight, "may the torch of Hymen be the beacon of joy, and may the flowers we have this day strewed in their path, be the — the banishers of — of gloom!" [Chapter 60, 871]
Related Material, including Other Illustrated Editions of
Dombey and Son
Scanned image and text by Philip V. Allingham. [You may use this image without prior permission for any scholarly or educational purpose as long as you (1) credit the person who scanned the image and (2) link your document to this URL in a web document or cite the Victorian Web in a print one.]
yd's five Player's Cigarette Cards for
, 1910
Bibliography
Dickens, Charles. Dealings with the Firm of Dombey and Son: Wholesale, Retail, and for Exportation. Illustrated by Harry Furniss. The Charles Dickens Library Edition. London: Educational Book Company, 1910. IX.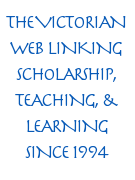 _______. Dombey and Son. Illustrated by Hablot Knight Browne (Phiz). 8 coloured plates. London and Edinburgh: Caxton and Ballantyne, Hanson, 1910.
_______. Dombey and Son. Illustrated by Fred Barnard [62 composite wood-block engravings]. The Works of Charles Dickens. The Household Edition. 22 vols. London: Chapman and Hall, 1877. XV.
---
Created 22 December 2020