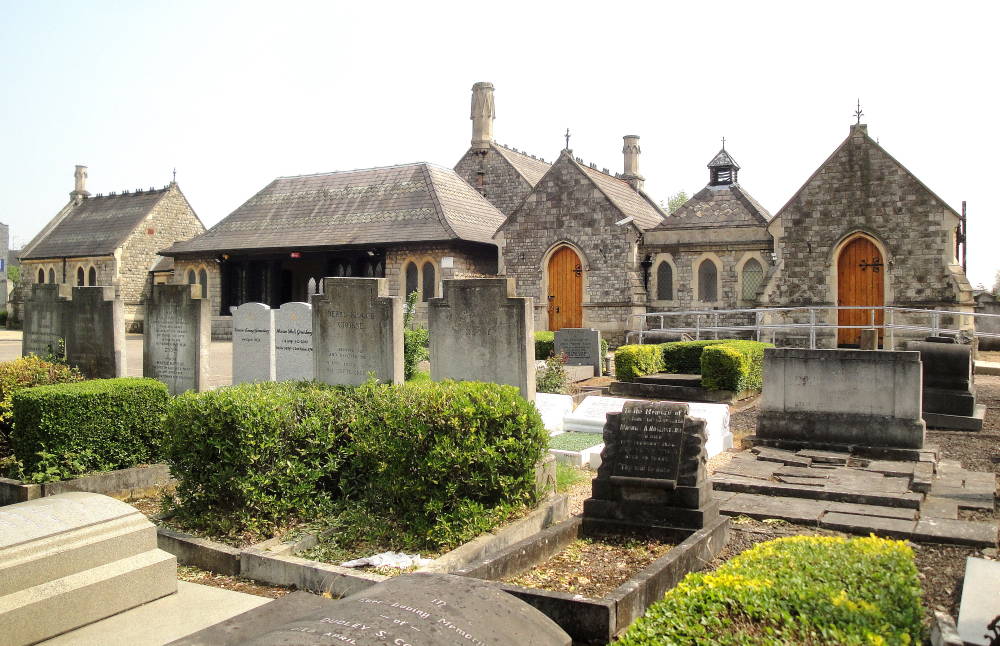 Planned under the auspices of the Ashkenazi United Burial Society, which had been established in 1870, the cemetery was intended for the better-off Jews who had moved out of the East End and settled in the more affluent north-west London. The idea was to emulate the best of the recent great public cemeteries of the Victorian age. In that respect, the cemetery clearly marks a time of "increasing equality and emancipation" for the Jewish population (Jacobs 172). Designed by the architect and philanthropist Nathan Solomon Joseph (1834-1909), it has "the highest profile of London's Jewish cemeteries" (Pearson 80). Many well-known and wealthy Jews were buried here, including the so-called "Cousinhood" — that is to say, the inter-related network of the "Anglo-Jewish aristocracy" of this time (see Kolsky and Rawson 150), including the Rothschilds, and people like Sir Israel Gollancz, the literary critic who had become Professor of English Language and Literature at King's College, London in 1903. — Jacqueline Banerjee
General
Tombs
Gravestones and markers
Bibliography
Cohen, Colin. "Sitters: The Joseph Families." MissingPortraits.info. Web. 13 July 2013.
Jacobs, Joachim. Houses of Life: Jewish Cemeteries of Europe. London: Frances Lincoln, 2008. Print.
Kadish, Sharman. "The 'Cathedral Synagogues' of England." Jewish Historical Studies, Vol. 39 (2004): 45-77. Accessed via JSTOR. Web. 13 July 2013.
_____. "Joseph, Nathan Solomon (1834-1904)." Oxford Dictionary of National Biography. Online ed. Web. 13 July 2013.
Kolsky, Rachel, and Roslyn Rawson. Jewish London: A Comprehensive Guidebook for Visitors to London. London: New Holland, 2012. Print.
"Nathan Solomon Joseph." Dictionary of Scottish Architects. Web. 13 July 2013.
Pearson, Lynn F. Discovering Famous Graves. Princes Risborough: Shire, 1988. Print.
Rutherford, Sarah. The Victorian Cemetery. Botley, Oxford: Shire, 2008. Print.
---
Last modified 15 July 2013