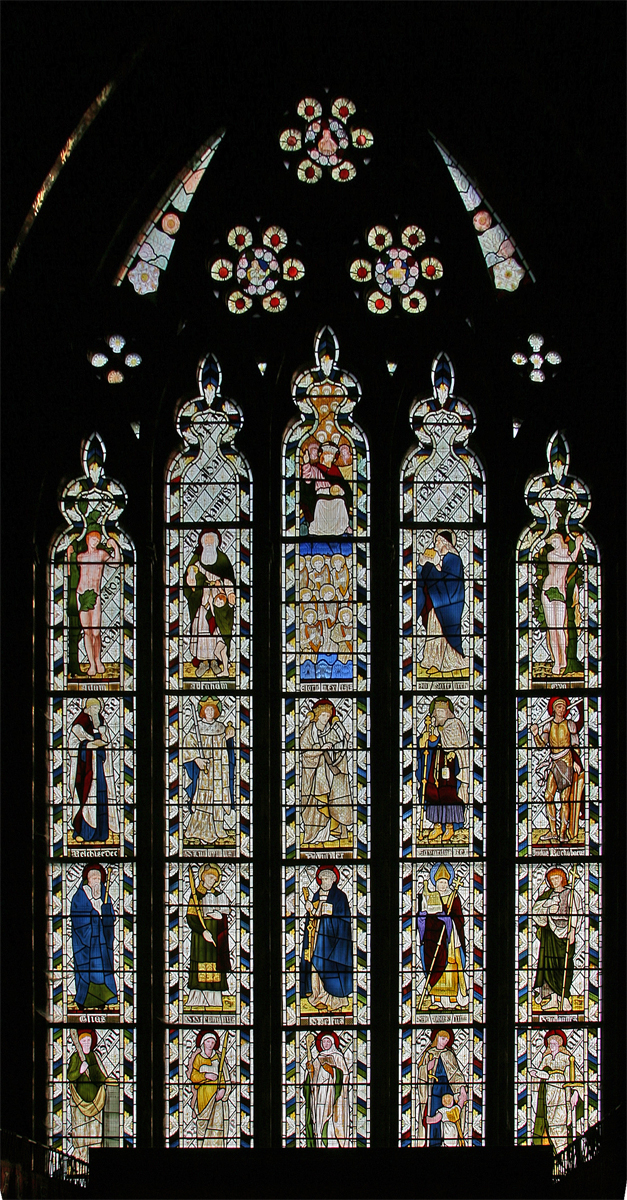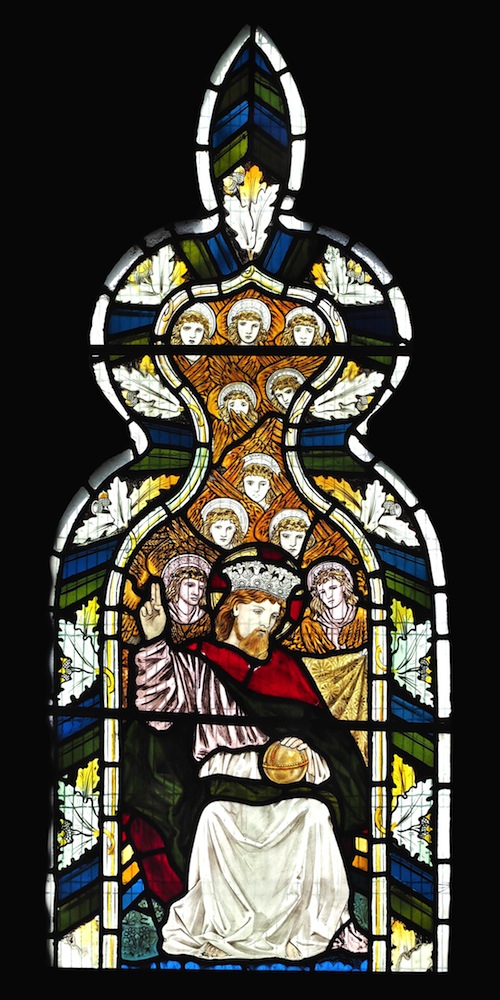 Left: Whole window. Right: Top row of figures, central figure: "Our Lord Enthroned" by Edward Burne-Jones.
East Window, All Saints, Jesus Lane, Cambridge, by Morris & Co., 1866 — although several of the individual figures had been designed earlier in the 1860s for different churches. The majority of the figures (twelve out of twenty, including "Our Lord Enthroned" of 1865) were designed by Edward Burne-Jones, nine of them expressly for this window. Of the rest, four were designed by Ford Madox Brown, all of them originally designed for other churches. The rest, four in all, were designed by William Morris himself, one of them originally for elsewhere.
"Our Lord Enthroned," surrounded by angels, is a typical subject at the top of such a window, often termed "Christ in Majesty," but the oak-leaf surround is unusual and very English. It is most likely to have been designed by Morris himself.
Tracery Lights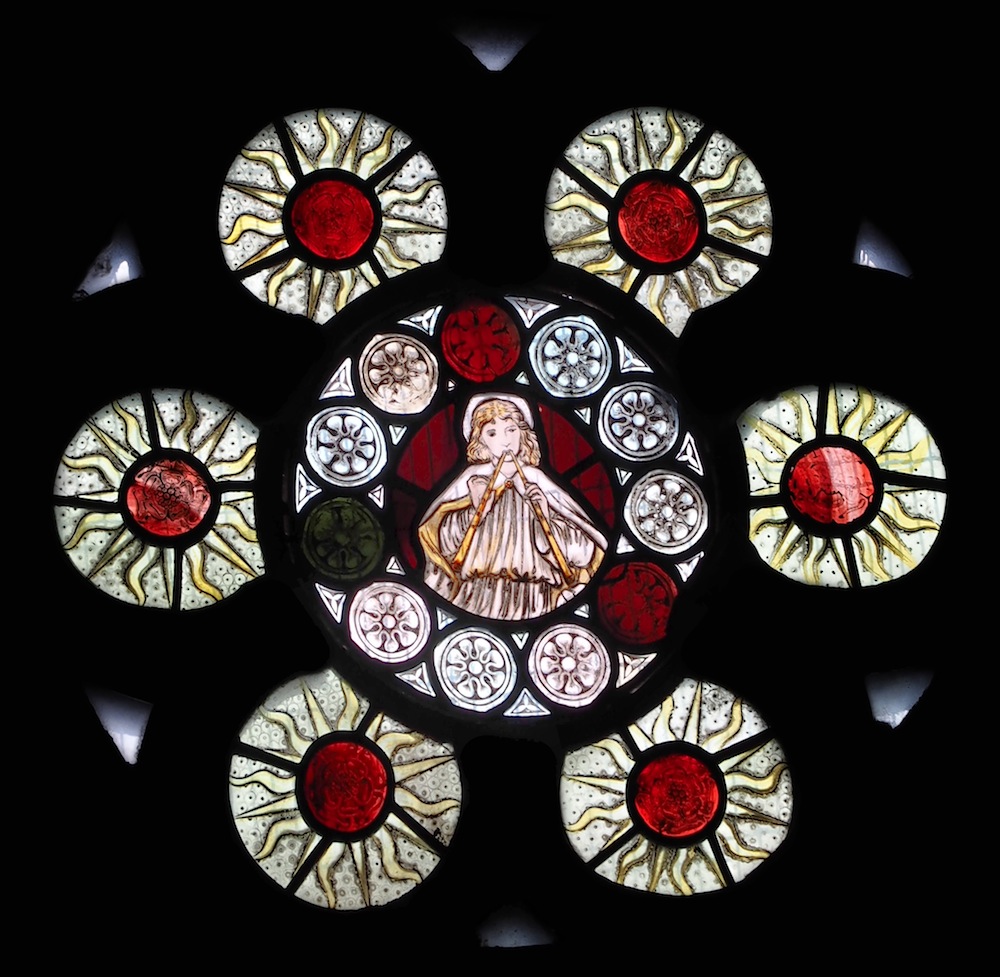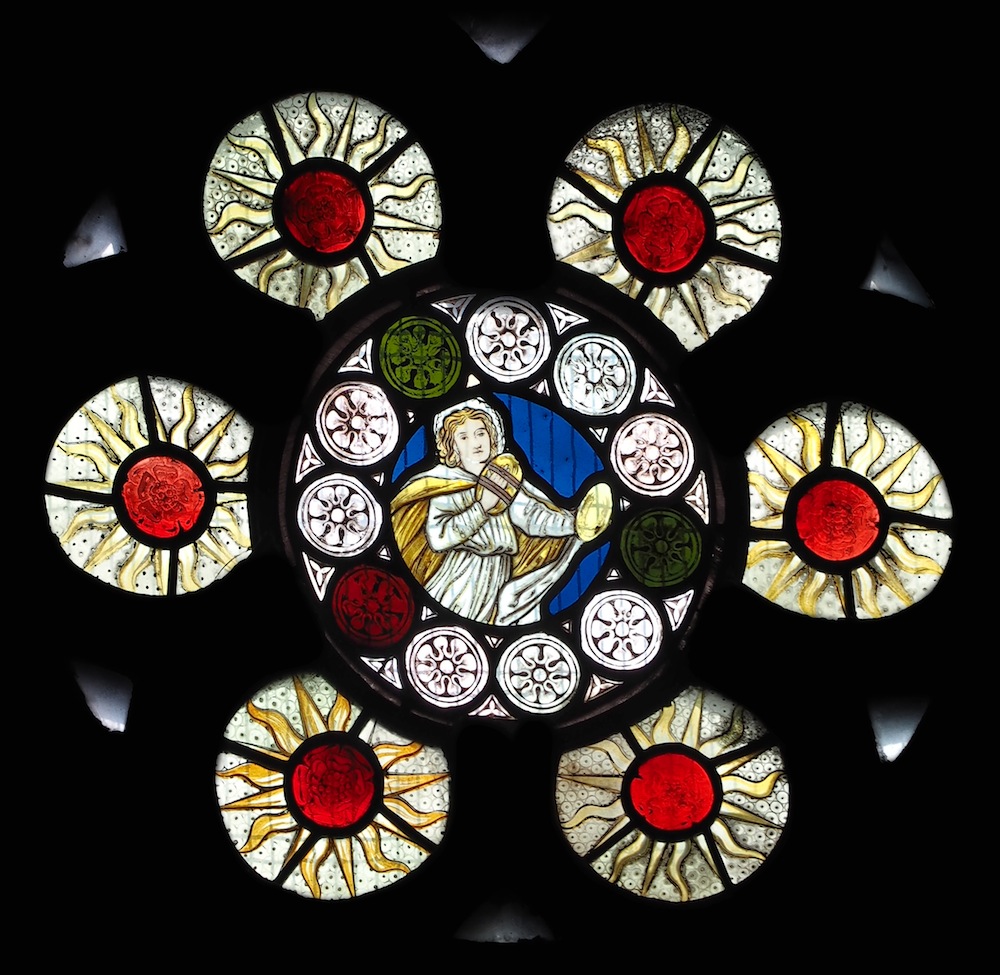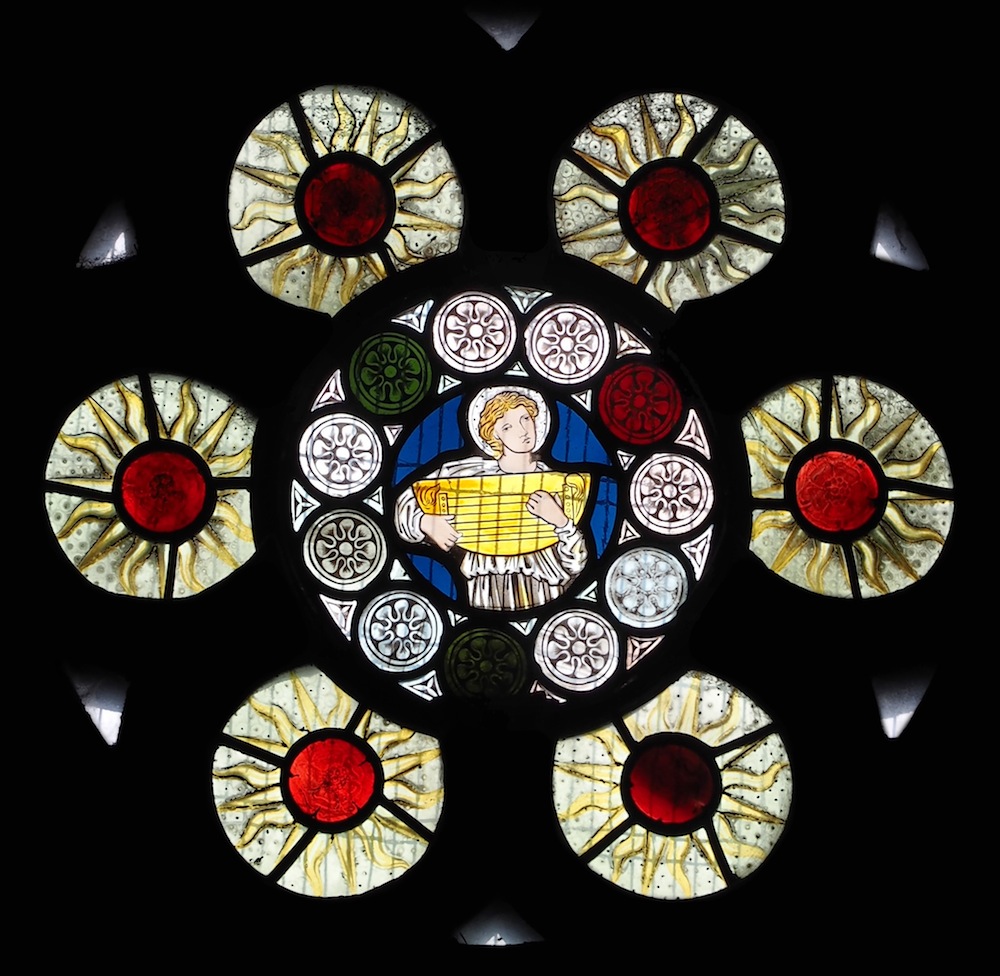 The tracery lights of musical angels are not attributed in the church guide or elsewhere. It is hard to be sure: both Morris and Burne-Jones were fond of such angels, and Simon Jenkins points out that "this was when the partnership was still in its early, tentative style" (54). These were perhaps produced under Bodley's instruction anyway. It is interesting to see the references in them to other elements of the church interior: the suns with their swirling rays echo the roof bosses, and the roses echo the Tudor roses on the old font.
Photographs taken and kindly sent in by Adrian Powter, who retains the copyright. Text and formatting by Jacqueline Banerjee. [Click on the images to enlarge them.]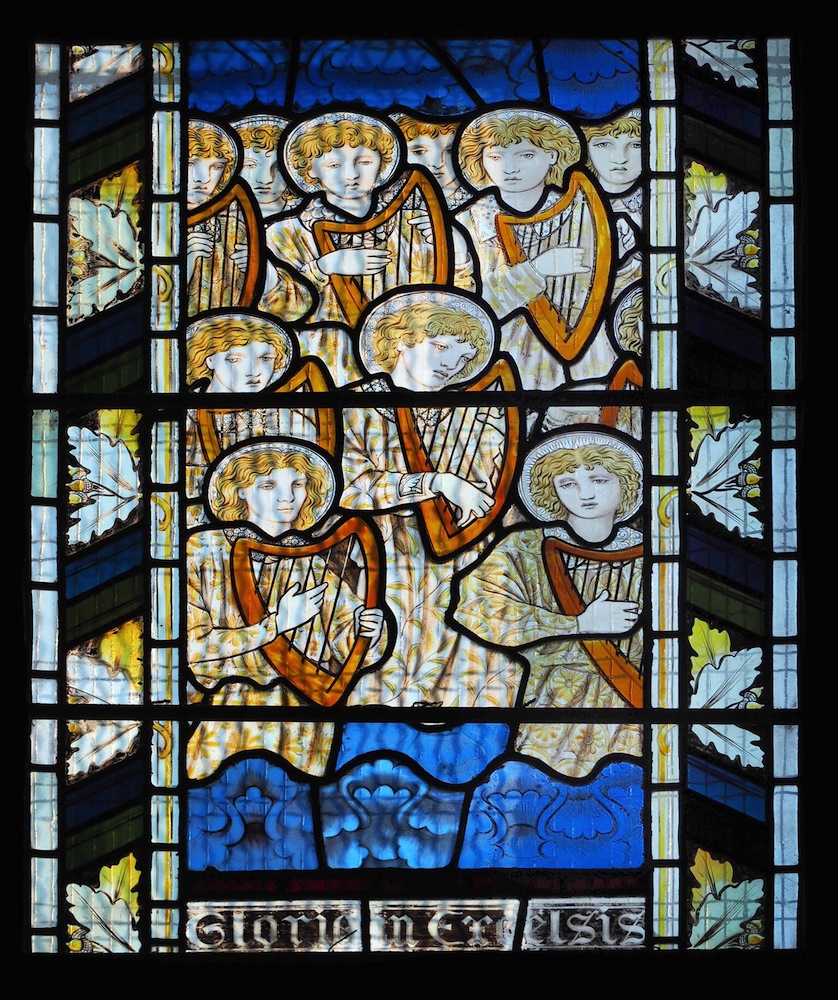 Close-up of angels at Jesus's feet.
Related Material
Bibliography
"All Saints Church." Historic England. Web. 4 April 2018.
Jenkins, Simon. England's Thousand Best Churches. Rev. ed. London: Penguin, 2009.
Key provided in the church itself.
Tricker, Roy, and others. All Saints Church. London: Churches Conservation Trust, 2004 (like the key, kindly supplied by Adrian Powter).
---
Created 4 April 2018