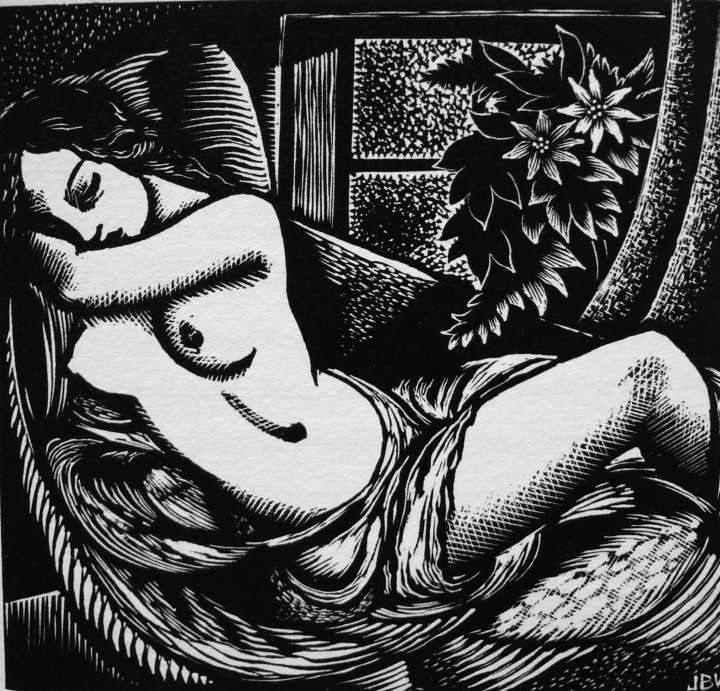 Couched among cushions in an ivory sleep,
A carven goddess of miraculous mould;
Not, like flesh, warm; nor yet, like marble, cold;
But wan, and beautiful to make love weep;
I yet behold you when my dreams are deep
With all the lamplight round you rich and gold,
And all your black hair on your round head rolled
And dreamy eyes that under great lids peep.
Ah then my heart aches bitterly, for I guess
Another now kneels by that loveliness.
His the wan body in the warm lamplight,
His too--oh torturing thought--the bosom white
And dreamy lids my kisses used to press,
And all her body's beauty and delight.
References
Yew=Tree and Lotus-Petal. Illustrated by John Buckland Wright. Berkeley Heights, New Jersey: 1935, p. 26.
---
Last modified 1 November 2006