Robert Seymour and Phiz in the original 1836-37 version
Left: Dr. Slammer's Defiance [of Jingle] by Robert Seymour. Right: Wardle and his Friends Under the Influence of the Salmon (Jingle is centre, shaking Wardle's hand).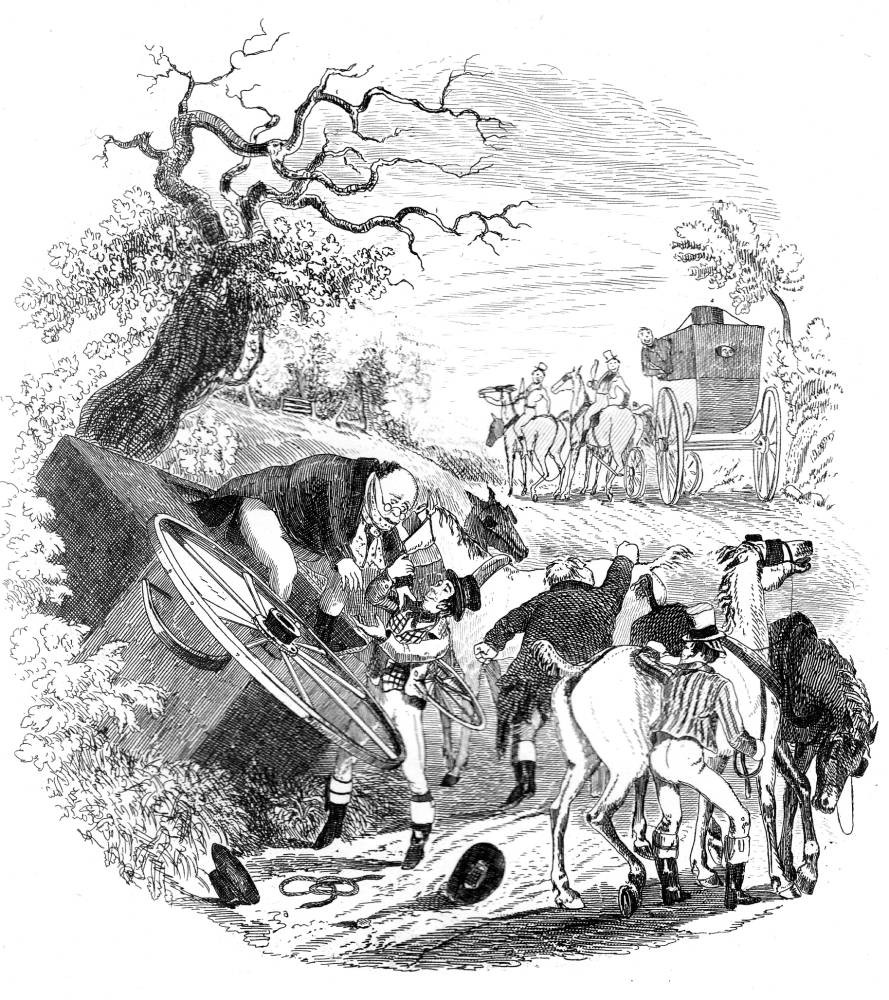 Left: The Break Down (Jingle is peering out of the coach, right rear). Right: The Discovery of Jingle in the Fleet (Jingle is right of centre).
Jingle in Phiz's 1873 illustrations
Left: Uncaptioned first page> (Jingle in the right-hand quadrant). Right: What! Introducing his friend? (Jingle is in the centre).
Left: Mr. Wardle looked on, in silent wonder (Jingle is in the centre). Right: Mr.Pickwick sitting for his portrait (Jingle is entering the room).
---
Last modified 26 March 2012