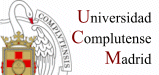 Esther Fernández Gutiérrez [esther.fer.gu@gmail.com], actualmente estudia en la UCM (Universidad Complutense de Madrid) 2¼ curso de la Licenciatura de Filología Inglesa y alemán como segunda lengua. Colabora en el proyecto de traducción el español de victorianweb.com desde junio de 2009.
En 2004/2005 tuvo la oportunidad de viajar a California, Estados Unidos para realizar un curso académico completo como estudiante de intercambio. Fue un reto, pero a la vez una buena forma de aprender acerca de la cultura y la lengua.
Desde entonces, Esther ha estado cada vez más interesada en diferentes lenguas y culturas, así como en la literatura. A lo largo de su educación, ha aprendido inglés, alemán y francés, habiendo alcanzado el nivel más alto en comprensión y expresión en inglés.
English version
Esther Fernández Gutiérrez [esther.fer.gu@gmail.com], currently studying in UCM (Universidad Complutense de Madrid) 2nd year of English Philology and German as a second language. She collaborates in the victorianweb.com translation project into Spanish since June of 2009.
In 2004/2005 she had the opportunity to travel to California, USA, as an exchange student for an entire academic year. It was hard, but a great chance to get to know the culture and the language at the same time. Since then, Esther has been increasingly interested about different languages and cultures as well as literature. Throughout her education, she has learnt English, German and French, having reached the higher level in comprehension and expression in English.
---
Last modified 28 November 2009