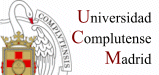 Laura B. Masides Victoria es licenciada en Filología Inglesa por la Universidad Complutense de Madrid. Durante sus estudios obtuvo conocimientos tanto de Lingüística como de Literatura Inglesa y Norteamericana y mostró interés por asignaturas de Traducción, Arte en Italia, Lingüística Cognitiva y Literatura Irlandesa. Sintió especial cariño por la Pragmática y su profesora; gracias a ellas consiguió nivel avanzado de inglés. Algunas de sus obras preferidas son: Regreso a Howards End, Tiempos Difíciles, Mujercitas, Fiesta y Como gustéis. Además durante sus estudios conoció amigos y profesores que han sido guías para ella y de los que mantendrá siempre un grato recuerdo. Después de su carrera, Laura estudió un curso de conversación de inglés y otro de diseño de moda. También ha colaborado con traducciones de odontología e ingeniería industrial, además de trabajar como azafata de congresos de habla inglesa en Estocolmo.
Actualmente es profesora de inglés en un colegio de enseñanza primaria. Siente especial adicción por actividades como correr, nadar, body-combat y pilates.
Como para Felicia Hemans, sus máximos consejeros y ángeles de la guarda son su familia y novio. Para Laura sus padres son un ejemplo a seguir por su trabajo, amor y dedicación. Su colaboración en este proyecto ha supuesto para ella una gran oportunidad y experiencia tanto personal como profesional. Ha sido un placer trabajar con Asun Lopéz Varela y George P. Landow. Contacto: laura.masides@gmail.com
Laura B. Masides Victoria  graduated in English Philology from Universidad Complutense Madrid. During her studies, she gained knowledge on Linguistics, and North-American and English Literature, and showed interest on subjects such as Translation, Arts in Italy, Cognitive Linguistic and Irish Literature. She was particularly fond of Pragmatics and her teacher, and with her help she achieved an advanced level of English. Some of her favorite literary works are: Howard's End, Hard Times, Little Women, The Sun Also Rises and As you like it. During her studies she made many friends, met teachers who were mentors for her, and whose memory she will always keep. After her degree, Laura studied an English conversation course and another course on Fashion Design. In addition, she collaborated in some industrial engineering and dental translations, and as conference assistant in Stockholm.
Now Laura teaches English in an Primary School in Madrid. She enjoys T.V. shows and activities such as jogging, swimming, body-combat and pilates.
Like Felicia Hemans, Laura finds support in her family and her boyfriend who are her advisers and guardian angels. Her parents are an example of love, dedication and hard work that she would like to follow. Her collaboration in this project has meant an excellent personal opportunity and professional experience, and it has been a pleasure to work with Asun Lopéz Varela and George P. Landow. Contact: laura.masides@gmail.com
---
Modificado por última vez el 19 de febrero de 2012