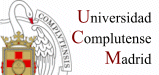 Marina Coma Díaz es licenciada en Filología Inglesa por la Universidad Complutense de Madrid. Actualmente está finalizando los estudios de máster en el programa Máster Universitario en Formación e Investigación en el Contexto Europeo de la UNED, en los que cursa la especialidad Interculturalidad Teatral Europea.
Durante la carrera tuvo la oportunidad de estudiar durante dos años en Davidson College (Davidson, EE.UU.), gracias a la beca One-Year International Scholarship, que le fue otorgada para el curso 2007/2008 y prorrogada de forma extraordinaria durante 2008/2009.
Su interés en las relaciones interculturales le ha llevado a desarrollar diversas labores educativas en lugares como Epsom (Reino Unido), Sligo (Irlanda), Davidson (EE.UU.) y Sceaux (Francia). Sus intereses a nivel investigador se centran en la dramaturgia contemporánea, los estudios de la puesta en escena y el impacto de los textos clásicos en los espectáculos de los siglos XX y XXI.
Contacto: marina_coma@hotmail.com, marina.coma@gmail.com
English Version
Marina Coma Díaz holds a BA degree in English by Universidad Complutense de Madrid. She is currently finishing her graduate studies in the following program: MA in Literary and Theatrical Formation and Research within the European Context, UNED; her concentration being European Theatrical Interculturality.
During her undergraduate years she had the chance of studying at Davidson College (Davidson, USA) for two years, where she was sponsored by the One-Year International Scholarship in 2007/2008, and by the extension of said scholarship in 2008/2009.
Her interest in intercultural relations has led her to hold several educational jobs in places such as Epsom (UK), Sligo (Ireland), Davidson (USA), and Sceaux (France). Her investigation main interests are contemporary dramaturgy, performance studies, and the influence of classical drama on 20th and 21st century theatre.
Contact: marina_coma@hotmail.com, marina.coma@gmail.com
---
Modificado por última vez el 22 de mayo de 2011