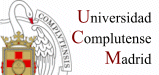 Yesica Morla Varela [vymorla@estumail.ucm.es], [camelot8troya@hotmail.com] es estudiante de último curso de Filología Hispánica en la Universidad Complutense de Madrid. Su área de especialidad es la Literatura Española desde la Edad Media hasta el Barroco, con interés concreto en los Cancioneros cuatrocentistas, La Celestina, Calderón de la Barca, Quevedo y todo lo referente a la edición crítica de textos antiguos.
Ha participado en Seminarios Complutenses tales como: "Antroponimia", "Paremias en Calderón de la Barca" o, entre otros, "Catalogación de Códices y Documentos."
Ha impartido clases de inglés, español y alemán durante toda la carrera así como, desde el curso 2008-2009, presta su colaboración en el Proyecto de Universidades Norteamericanas Reunidas dando clases de apoyo al profesor titular en asignaturas de Filología Hispánica. En estas tutorías ha impartido clases de "Literatura española y cine", "La mujer en la literatura" y "La Celestina y la literatura celestinesca." Actualmente se encuentra dando los primeros pasos en la que será su futura tesis doctoral, que supondrá la realización de una edición crítica de una novela pastoril del siglo XVI. Se plantea con ello empezar en el mundo académico e investigador, mundo en el que desearía realizarse profesionalmente.
English version
Yesica Morla Varela [vymorla@estumail.ucm.es], [camelot8troya@hotmail.com] is currently finishing Spanish Philology at the Complutense University. Her main subject is Spanish Literature from the Middle Ages to the Baroque, specially medieval Cancioneros, La Celestina, Calderón de la Barca, Quevedo and every issue relating to ancient texts editions.
She has taken part in different kinds of seminars: a seminar on "The origin of names", a Seminar on "Calderón de la Barca", and a third one on "Codex and Documents Cataloguin."
Yesica Morla, who has taught English, Spanish, and German for many years, she is currently taking part in an International Universities Program ("Universidades Norteamericanas Reunidas"). It is an interchange program between American Universities and the Complutense University. She has given classes in "Spanish literature and cinema", "La Celestina and 'celestinesca' literature" and "Spanish literature from 1975." At the same time, she is starting her future doctoral thesis which deals about an ancient bucolic novel that promises to be the first step on her future as a researcher.
---
Last modified 29 November 2009