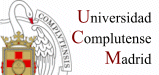 Yuliya Yuliyanova Pavlova nació en Pernik (Bulgaria) en 1989 y a la edad de 14 años se mudó con su familia a Madrid (España). Debido a su gran interés por los idiomas y en especial por el inglés, al terminar el instituto decidió estudiar Filología Inglesa en la Universidad Complutense de Madrid especializándose en literatura inglesa. En el verano de 2009, al acabar el tercer curso de la carrera, tuvo la oportunidad de viajar por primera vez a Inglaterra (Brighton) gracias a la Beca para cursos de lengua inglesa en el extranjero durante el verano cedida por el Ministerio de Educación. Ahí fue acogida durante un mes en una familia inglesa donde pudo conocer más a fondo la cultura e idioma anglosajones. Su cuarto año de carrera (2010- 2011) lo cursó en la universidad de Aarhus (Dinamarca) con el programa Erasmus, una experiencia única e inolvidable para ella donde pudo acercarse a la cultura escandinava y aprender algo de danés. En 2012 terminó sus estudios en Filología Inglesa y emprendió un nuevo viaje de sabiduría en el Master de Estudios de Traducción de la misma universidad.
Contacto: yuliyanova.p@gmail.com
Yuliya Yuliyanova Pavlova was born in Pernik (Bulgaria) in 1989, and when she was 14 moved to Madrid (Spain) with her family. Due to her great interest in languages, and especially the English one, when she finished high school decided to study English Philology in Complutense University in Madrid specializing in English literature. In the summer of 2009, when she finished the third year of the degree, she had the opportunity to travel for the first time to England (Brighton) thanks to Grant for an English course abroad during the summer (Beca para cursos de lengua inglesa en el extranjero durante el verano) from the Spanish Ministry of Education. With her English family she was able to learn deeply the Anglo-Saxon culture and language. Her 4th-academic year (2010-2011) was spent in Aarhus University (Denmark) with the Erasmus program, a unique and unforgettable experience where she also learnt about Scandinavian culture and some Danish. She finished her degree in English Philology in 2012 and embarked in a new knowledge trip in the Master in Translation Studies in the same university.
Contact: yuliyanova.p@gmail.com
---
Modificado por última vez el 5 de septiembre de 2012