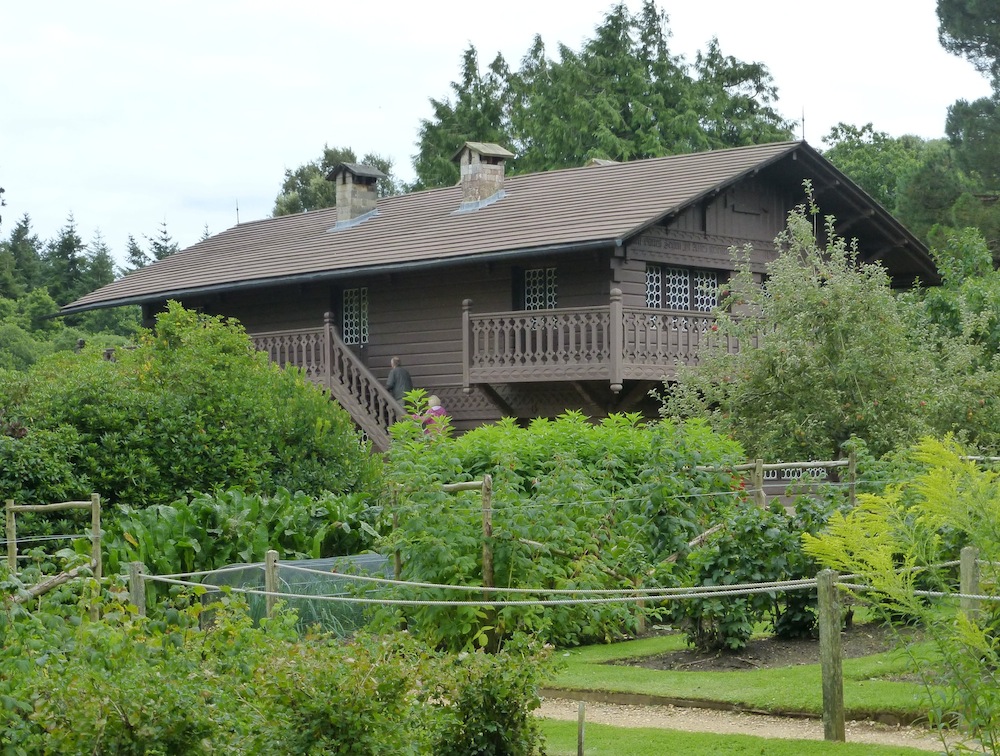 The Swiss Cottage in the grounds of Osborne, at East Cowes on the Isle of Wight. The royal children themselves laid the foundation stone in 1853. It was an exciting occasion. Queen Victoria wrote:
In the afternoon, which was very fine, we went with all the 7 Children to their garden, where they laid the 1rst stone & a Swiss Cottage, built for then there, each putting on some mortar & striking the stone with a small hammer. Arthur was great fun. Bertie read aloud the inscription of the date, with all the signatures, written at full length on a piece of parchment. This was deposited in a bottle, which was put into a hole in the stone work. The Children were greatly excited & delighted. [Journal Entry: Thursday 5 May 1853]
There were precedents for such a structure in the Villa of Friesenberg at Baden-Baden, where the Queen's half-sister had provided one for her children in 1851, and the even older one in England (still there too), at Shrubland Park in Suffolk, which Prince Albert is known to have visited (see Turner 32).
Left: The kitchen, complete with range. Right: The Queen's Room, all set for tea, as it was in 1861.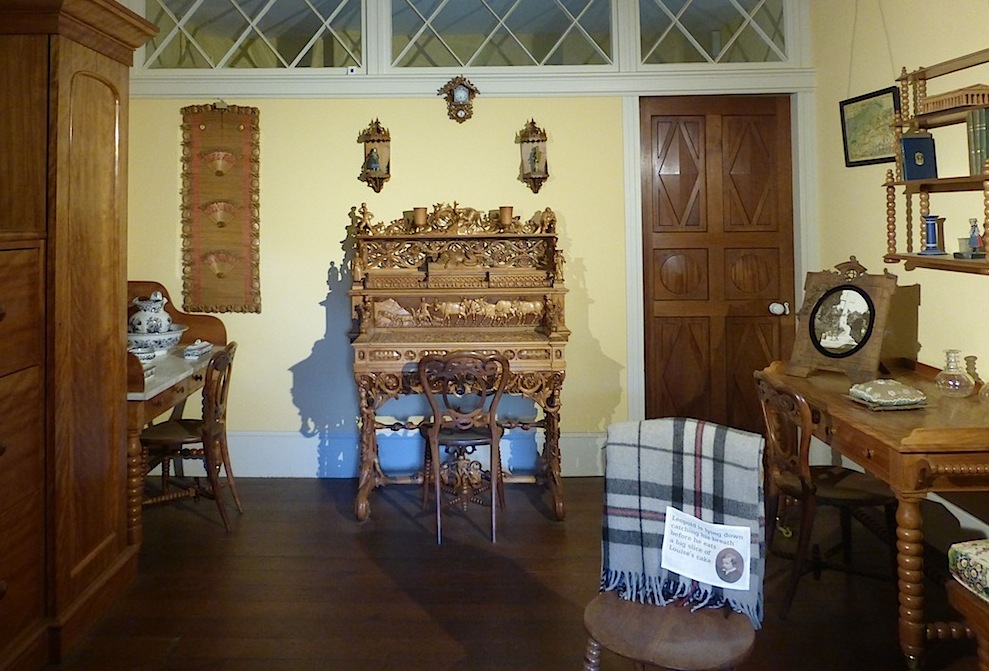 Left: Sitting room. Right: Dressing room.
The completed, decorated and furnished cottage was formally presented to the children on Queen Victoria's birthday, 24 May 1854. It was much more than a fancy playhouse. Here, the children were to learn how to cook, keep house, and entertain. Here too, the Queen would do some of her official business at the writing desk by the window in the "Queen's Room." Almost a mile from the main house, it also served as a private retreat from it.
Text and photographs by Jacqueline Banerjee. Special thanks to English Heritage for permitting photography at Osborne, and for allowing the photographs to be shared on a non-commercial basis. You may use these images without prior permission for any scholarly or educational purpose as long as you (1) credit the photographer and (2) link your document to this URL or cite it in a print document. [Click on all the images to enlarge them.]
Related Material
Bibliography
Queen Victoria's Journals. Web. 16 September 2017.
Turner, Michael. Osborne. Rev. reprint. London: English Heritage, 2016.
---
Created 16 September 2017