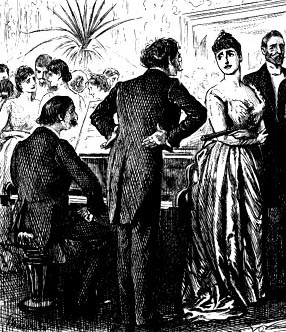 Click on arrow to hear the song performed by Derek B. Scott, Professor of Critical Musicology, University of Leeds, to his own piano accompaniment c. 1980.
According to Professor Scott, "Mandalay" is one of Kipling's first series of Barrack-Room Ballads, published in 1892. Oley Speaks, in the half-dozen years prior to composing this song, had been the baritone soloist at the Saint Thomas Church, Fifth Avenue, New York (1901-6), which is still admired for its music-making today. Others had composed music to Kipling's poem, but Speaks triumphed over the competition with this vigorous setting. It is often pointed out that, despite Kipling's repeated assertion, you cannot see China across the bay from Mandalay.
Bibliography
Scott, Derek B. The Singing Bourgeois: Songs of the Victorian Drawing Room and Parlour. 2nd ed. Aldershot, Hampshire; Burlington, VT: Ashgate, 2001.
---
Last modified 25 September 2007