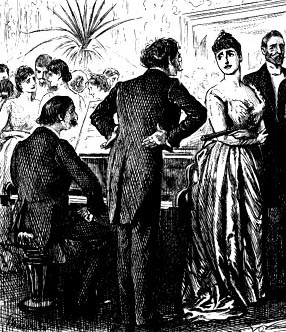 Click on arrow to hear the song performed by Derek B. Scott, Professor of Critical Musicology, University of Leeds, to his own piano accompaniment c. 1980.
Professor Scott comments that Home, Sweet Home!" was first sung in the English opera Clari, or The Maid of Milan. Henry Bishop was the first English composer to be given a knighthood, and it was said that it was awarded because Queen Victoria loved this song so much. The words are by an American actor and dramatist, John Howard Payne.
Bibliography
Scott, Derek B. The Singing Bourgeois: Songs of the Victorian Drawing Room and Parlour. 2nd ed. Aldershot, Hampshire; Burlington, VT: Ashgate, 2001.
---
Last modified 7 September 2007