Click on arrow to hear the song performed by Derek B. Scott, Professor of Critical Musicology, University of Leeds, to his own piano accompaniment.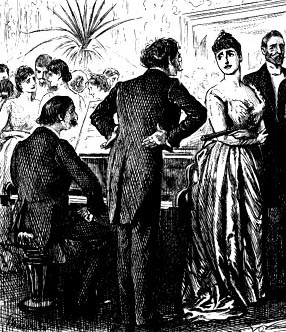 Professor Scott explains that Tosti's "Goodbye" is the most famous of Victorian goodbye songs and saves its emotional climax to the very end. Two melancholy verses set to a drooping chromatic melody precede an agitation section in which the singer asks, "what are we waiting for, oh my love?" The lovers then say goodbye forever. The ballad therefore has an unusual AAC structure. Structural novelties such as this became less common in the next decade, with the rise of Tin Pan Alley ballads.
Bibliography
Scott, Derek B. The Singing Bourgeois: Songs of the Victorian Drawing Room and Parlour. 2nd ed. Aldershot, Hampshire; Burlington, VT: Ashgate, 2001.
---
Last modified 7 October 2012