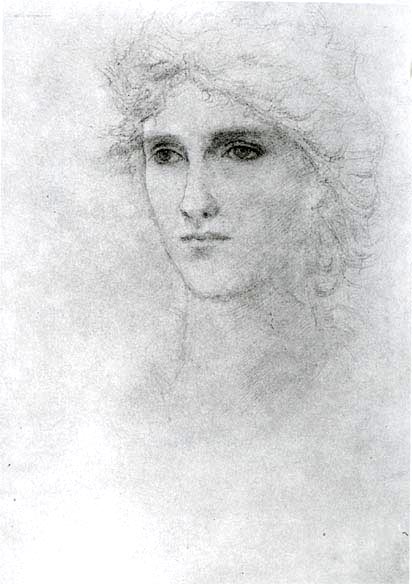 Head Study for "the Passing of Venus"
Sir Edward Coley Burne-Jones, Bt ARA (1833-1898)
Pencil on brown paper
13 1/4 x 9 1/4 inches, 35 x 23.5 centimetres.
[The head is a study for one of ther female attendants who appears in the finished work at far left under Venus's canopy.]
The model in this drawing also appears in The Sirens, Arthur in Avalon, and The Car of Love and in all probability is Bessie Keene, who sat for a painting Vesperina Quies in 1893 (Waters, p. 60).