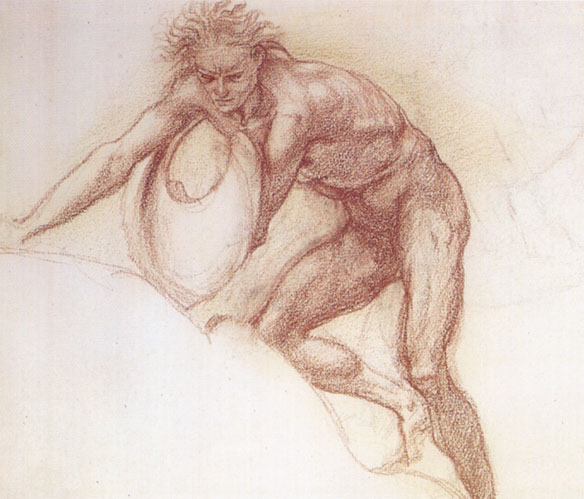 Study of a nude male figure on hands and knees holding a shield; for the Figure of Hercules by Sir Edward Coley Burne-Jones, Bt ARA (1833-1898). sanguine chalk on white paper. 15 1/2 x 10 1/2 inches, 39.4 x 26.7 centimetres. Exhibited: Christopher Powney and Julian Hartnoll, London, 1979, English Figure drawings, number C5.
Commentary by Hilary Morgan
The present drawing was previously related to Burne-Jones's painting St. George Fighting the Dragon (1865). It is now recognised as a study for the decorative design 'Hercules'. A photograph of the finished drawing appears in the smaller of the two Hollyer Albums exhibited here (number 87). The date and purpose of the design is unknown. The structure of the figure in the present drawing shows the more dynamic Michelangelesque qualities that Burne-Jones introduced to his drawings in the in the early 1870s.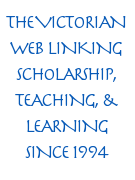 References
Morgan, Hilary and Nahum, Peter. Burne-Jones, The Pre-Raphaelites and Their Century. London: Peter Nahum, 1989. Catalogue number 62.
Peter Nahum Ltd, London has most generously given its permission to use in the Victorian Web information, images, and text from its catalogues, and this generosity has led to the creation of hundreds of the site's most valuable documents on painting, drawing, and sculpture. The copyright on text and images from their catalogues remains, of course, with Peter Nahum Ltd.
Readers should consult the website of Peter Nahum at the Leicester Galleries to obtain information about recent exhibitions and to order their catalogues. [GPL]
---
Last modified 5 June 2020