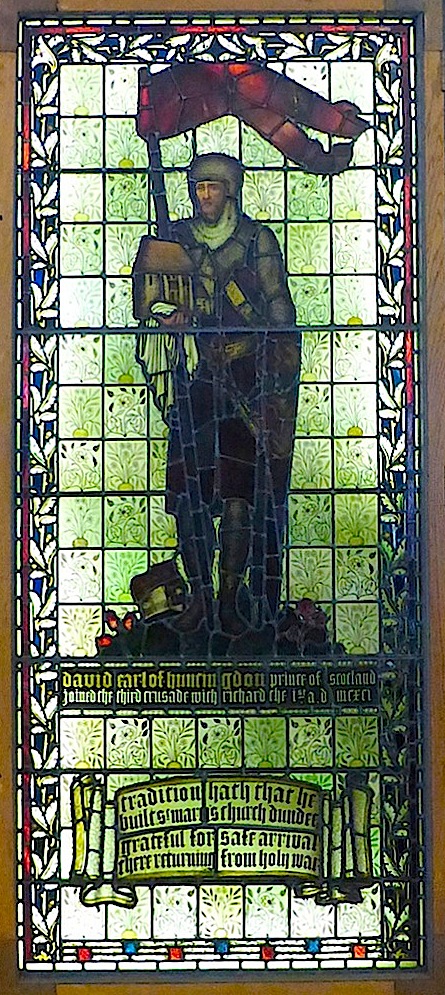 David, Earl of Huntingdon
Sir Edward Burne-Jones
Manufacturer: Morris & Co.
1889
The McManus: Dundee's Art Gallery and Museum, Scotland
David, Earl of Huntingdon, brother of William I, was granted the land on which the town of Dundee stands. One of the six windows commissioned for the council rooms of Dundee's Town House, it celebrates the Earl, who was reputed to have built St Mary's Church in gratitude for his safe retrn from the third crusade. He is shown in his crusader's armour, with his flag, and holding a model of the church in one hand. [Click on the image to enlarge it, and mouse over the text for links.]
Text and photograph by Jacqueline Banerjee, the photograph reproduced here by kind permission of the McManus.