Eleanor Vere Boyle was a fine watercolourist and book illustrator. During the 1850s and 1860s she became wellknown for her children's book illustrations, which have considerable period charm and are now much appreciated by collectors. After the death of her husband she moved to Huntercombe, near Henley, and turned to writing and illustrating gardening books. — Peter Nahum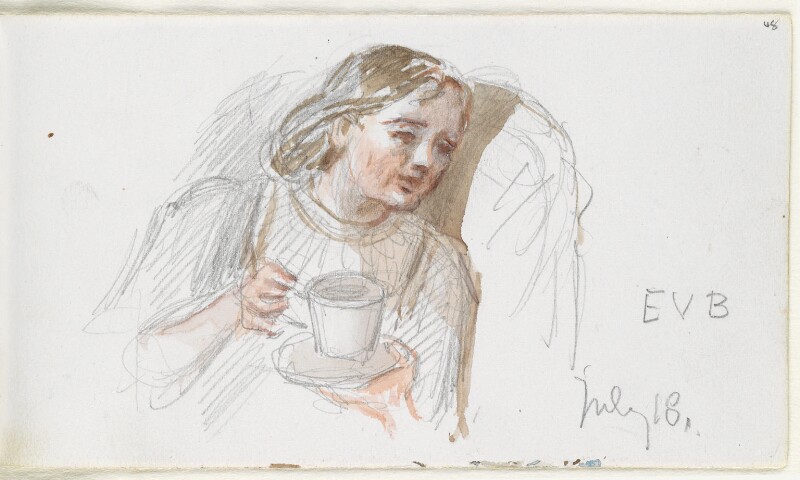 Biographical Material
Works
Bibliography
Christian, John. Eleanor Vere Boyle. The British Museum. www.britishmuseum.org/collection/term/BIOG20608.
de Beaumont, Robin. 'EVB (The Hon. Eleanor Vere Boyle): an Account of her Life and Bibliography.' The Imaginative Book Illustration Society Journal: Singular Visions 2 (2002): 935.
Nahum, Peter. Fairy Folk in Fairy Land. London: Peter Naham at Leicester Galleries, 1997.
Reid, Forrest. Illustrators of the Sixties. London: Faber & Gwyer, 1928; rpt. New York: Dover, 1975.
The Letters of Dante Gabriel Rossetti to William Allingham, 18541870. Ed. George Birbeck Hill. London: T. Fisher Unwin, 1897.
Additional Resource
Kosic, Corryn. 'Eleanor Vere Boyle.' The Norman Rockwell Museum. www.illustrationhistory.org/artists/Eleanor-vere-boyle
---
Last modified 18 June 2020