Works
Bibliography
Crowther, Paul. Awakening Beauty: The Crowther-Oblak Collection of Victorian Art. Exhibition catalogue. Ljubljana: National Gallery of Slovenia; Galway: Moore Institute, National University of Ireland, 2014.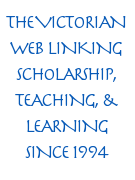 Forbes, Christopher. The Royal Academy Revised, (1837-1901): Victorian Paintings from the Forbes Magazine Collection. Ed. Allen Staley. Catalogue for Exhibition at the Metroplitan Museum of Art and the Princeton University Art Museum, 1975. Pp. 140-41.
Hunt, William Holman. Pre-Raphaelitism and the Pre-Raphaelite Brotherhood. 2 vols. London: 1905. 2nd ed. 1912. [Index]
Landow, George P. "James Collinson's "The Child Jesus." in [text] William Holman Hunt and Typological Symbolism. New Haven and London: Yale University Press, 1979.
---
Last modified 26 June 2020