Walter Deverell's painting, The Grey Parrot (c. 1852-53), represents and perhaps calls into question the Victorian feminine ideal that aimed to situate women firmly within the domestic sphere as "angels in the house." The concept of separate spheres that allowed men a position in the public domain while restricting women to private, domestic spaces, began gaining momentum around the turn of the nineteenth century and was largely spurred by repercussions of the Industrial Revolution (Gordon 1). Men believed that the best way to keep women protected from the harms of the Industrial Revolution and focused on family virtues and Christian faith was for them to be "angels in the house," a phrase coined by Victorian poet Coventry Patmore that implied innocence, compliance, and passivity.
Of the many paintings that helped establish gender roles by representing women as "angels in the house," Deverell's The Grey Parrot is a particularly strong example. In this tranquil, intimate image, the woman pictured sits indoors, tenderly holding her pet bird while a book lies open in her lap. She seems to be taking a brief respite from her reading to enjoy this tender moment with her companion. While many scholars agree that the sitter here is the famous Pre-Raphaelite model, Lizzie Siddal, the individuality of the sitter is understated and replaced by characteristics of the ideal Victorian domestic woman. Her dress is conservative, and her hair is pulled back into a neat knot, an appropriate hairstyle for ladies. Similarities between the woman and the parrot are also overt and significant. Like many Victorian artists, Deverell pictures his female subject alongside a bird, almost in mirror image here, to draw parallels between them and their caged existence. Both were seen as beautiful, fragile, and submissive. Just as birds were common pets for women in Victorian England, a woman, too, became a man's pet and ownership was implied when he used pet names and referred to her as "his pet" (Marsh 66).
As viewers, we witness a private moment that is sensitive and quiet but possibly contemplative and sad as well. Both woman and bird sit with closed eyes, seemingly satisfied with one another's company, but the woman's expression reveals a concentration that could suggest discontent, and the window at right with the curtain drawn to the side hints at a desire to escape. Although at first glance Deverell's woman appears to be the perfect angel in the house, perhaps these details upon closer look indicate unhappiness and suggest inadequacy with the Victorian feminine ideal.
Bibliography
Davidoff, Leonore, and Catherine Hall. Family Fortunes: Men and Women of the English Middle Class, 1780 – 1850. Chicago: The University of Chicago Press, 1987.
Gitter, Elisabeth. "The Power of Women's Hair in the Victorian Imagination." PMLA 99 (Oct., 1984): 936 – 954.
Gordon, Eleanor. Public Lives: Women, Family and Society in Victorian Britain. New Haven: Yale University Press, 2003.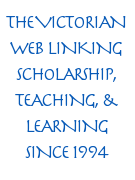 Marsh, Jan. Pre-Raphaelite Women: Images of Femininity. New York: Harmony Books, 1987.
Patmore, Coventry. The Angel in the House. London, Paris, and Melbourne: Cassell and Co., 1891.
Shefer, Elaine. Birds, Cages, and Women in Victorian and Pre-Raphaelite Art. New York: Peter Lang Publishing, 1990.
___________. "Deverell, Rossetti, Siddal, and 'The Bird in the Cage.'" The Art Bulletin 67 (Sept., 1985): 437-448.
---
Last modified 27 June 2020